Shelby Swink was supposed to marry her college sweetheart on Nov. 1. When he left her just five days before the wedding, the game plan — and life as Swink knew it — quickly changed.
More..
Swink, 23, spent the next few days in shock, rushing to call guests and cancel services. But moping around was the last thing she wanted to do when Nov. 1 rolled around. When wedding photographer Elizabeth Hoard mentioned doing a "trash the dress" photo shoot with friends and family that day, Swink was game.
"I knew that a pity party was the farthest thing from what I wanted or needed," the Tennessee resident said.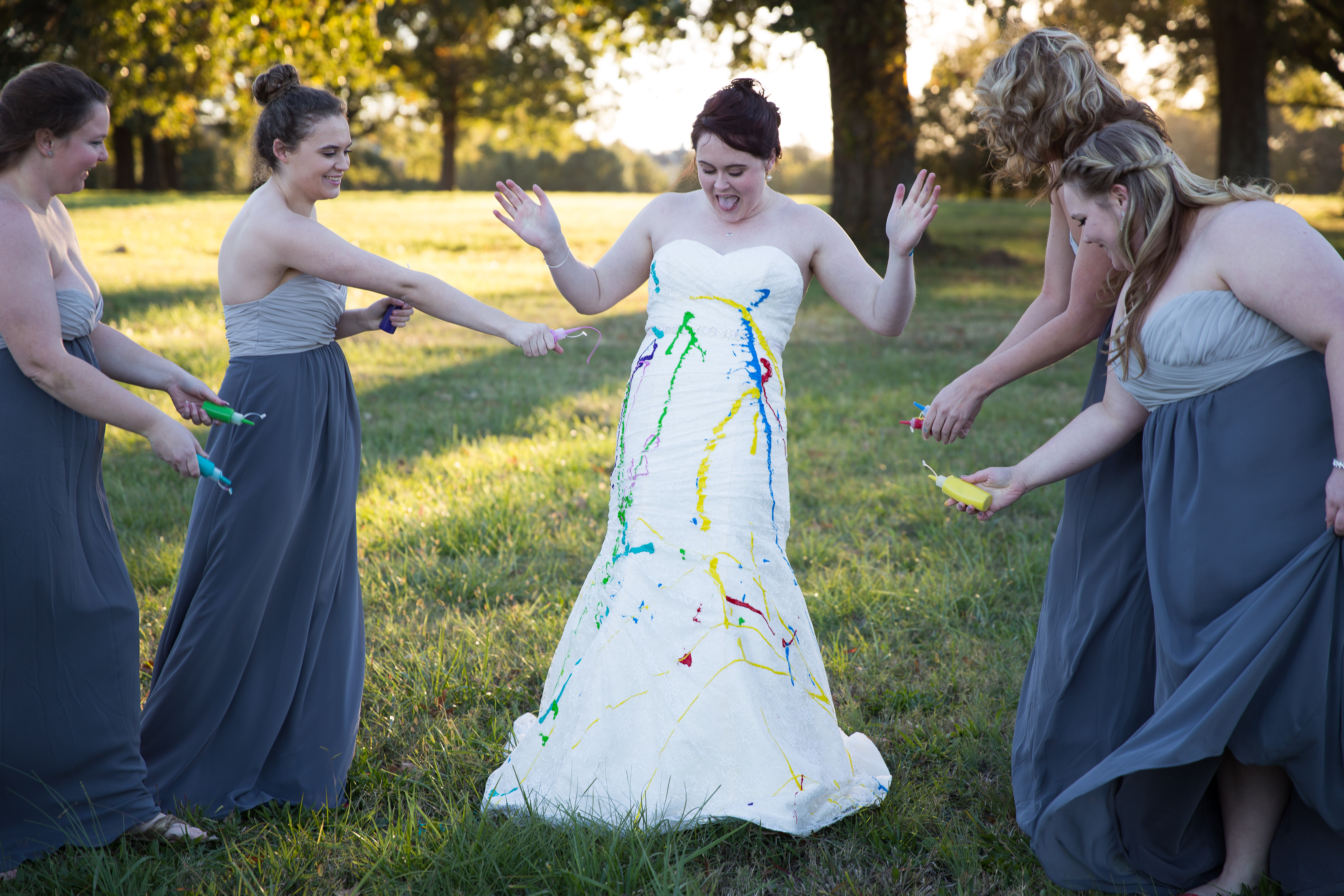 Her bridesmaids were just as game as she was for the dress-destroying shoot. "My friend Carol threw her paint on me, not hesitating for one second, and it splashed all over my dress," Swink told The Huffington Post. "That's when I suddenly realized that the dress didn't matter. It was merely a material item."
With each flick of paint, Swink felt more and more free: "I let go of everything I was feeling before. I felt free of sadness, free of disappointment, free of anger. I let all of that go and let happiness take over," she said. "Nov.1 was supposed to be a day full of happiness surrounded by loved ones, and that's exactly what it was!"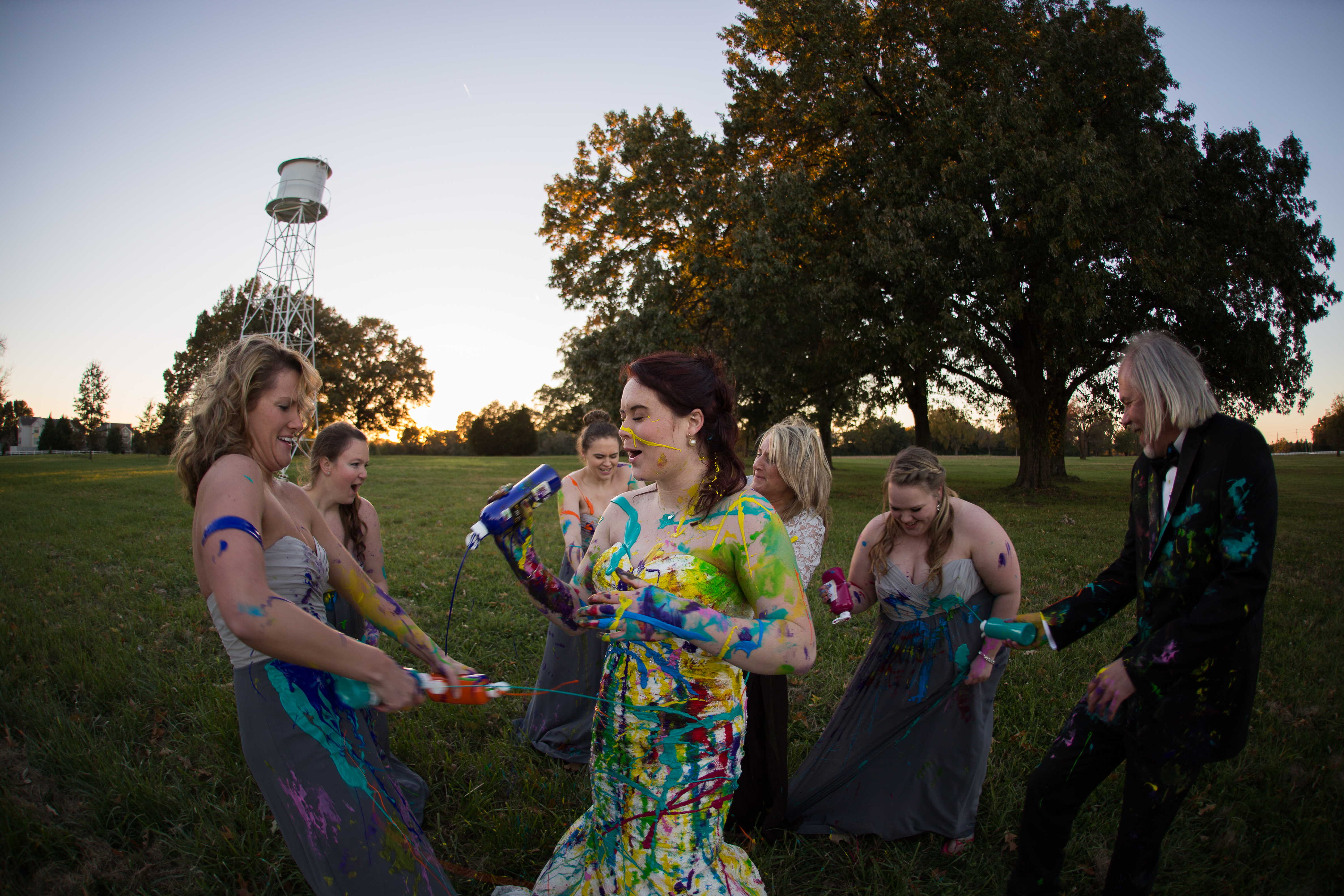 Though Swink had initially worried her parents wouldn't support the idea, they showed up, too. "My mom had spent so much money on the dress," she said. "But they were 100 percent supportive. They told me that the money didn't matter in the end. The only thing that mattered to them was my happiness."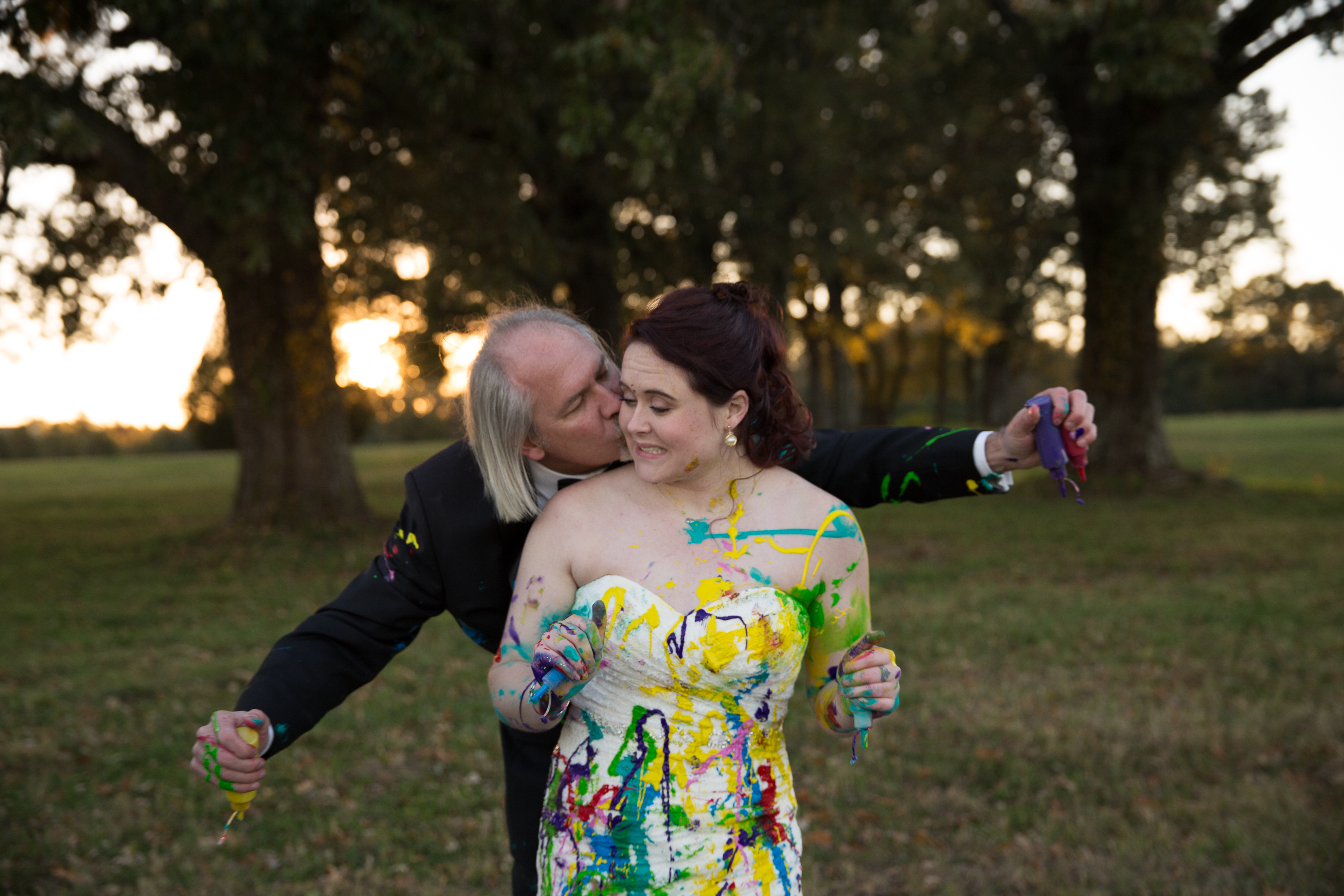 In the end, the once white gown was a rainbow-colored mess, with paint-plastered feathers scattered all over it.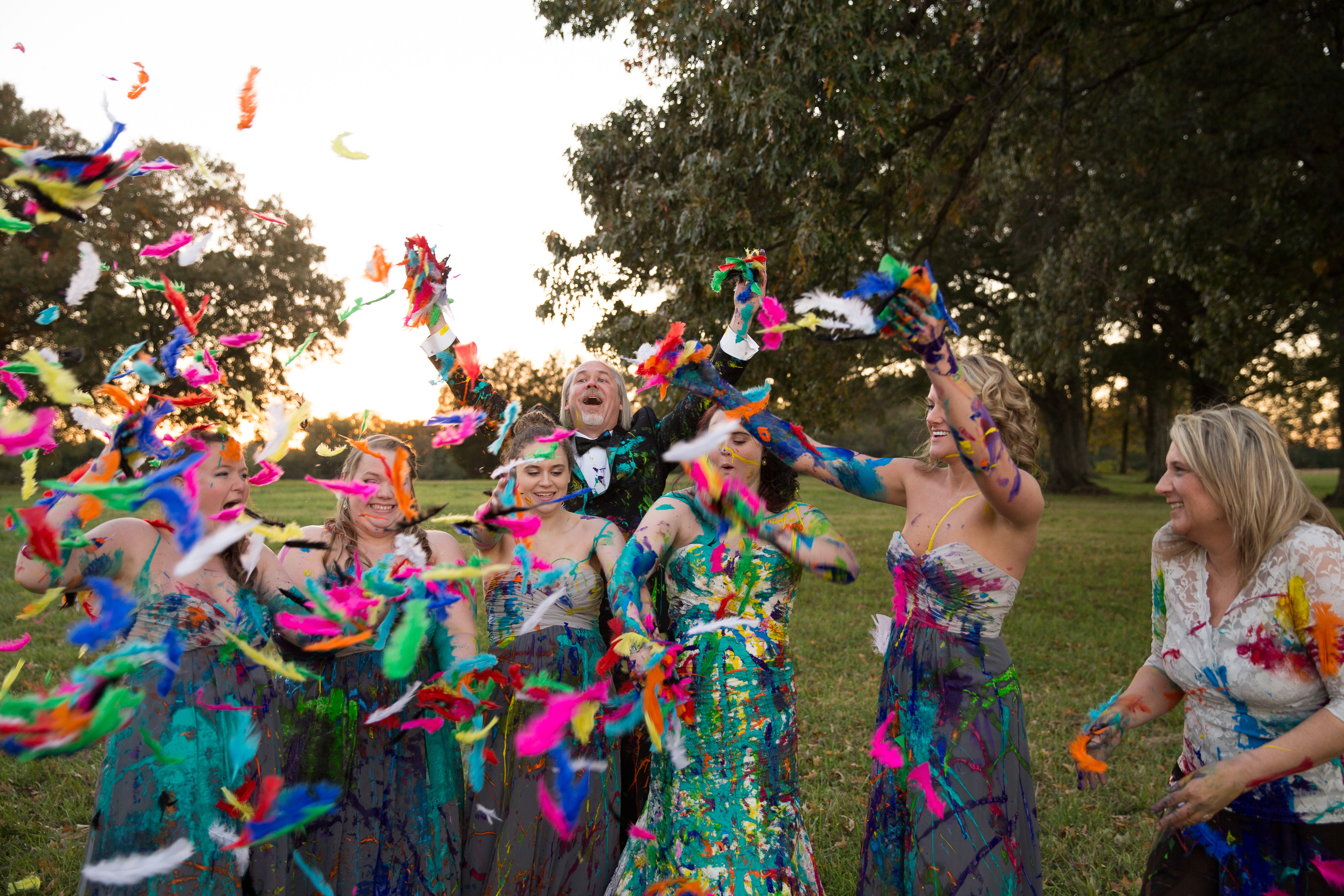 Today, the dress is being displayed in a local bridal shop in Memphis until early January (a portion of the shop's sales during this time will go to local nonprofit called Be Free Revolution). As for Swink, she says the roller-coaster experience has reminded her to look inward for happiness.
"We define our own happiness, not who we're with," she said. "You have to face life head on and use the lemons it gives you to make some awesome lemonade! Everything happens for a reason."
TOP POSTS YESTERDAY