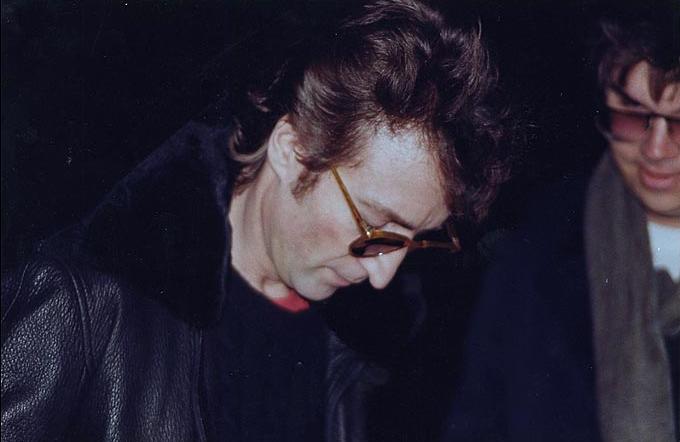 John Lennon signing an autograph for Satanist stalker, Mark David Chapman, who would kill him hours later
The Beatles were plagued with problems as well. They constantly had vicious fights that frayed, then destroyed the group. Beatle, John Lennon was murdered at a young age, in cold blood by Satanist and schizophrenic, Mark David Chapman, who became obsessed with him and stalked him all over New York.
Beatle, George Harrison was attacked by a crazed stalker that broke into his home, almost killing him. Schizophrenic attacker, Michael Abram, stabbed Harrison several times, puncturing his lung and causing him head injuries. It deteriorated his health and he died a year later. The Beatles manager, Epstein died of a drug overdose that was rumored to be a suicide.