Most powerful couples in the world: "Two's a company", "Everything's better in two's". Finding that right person to spend your life with can bring you success and happiness not only in your personal life but within your professional life also. When you are part of a couple, you share a special connection with one another and if used in the right way, you can do great things with each others love and determination.
More..
Below is a list of top 10 most powerful couples in the world. This is a list according to Forbes magazine 2013 ranking of the World's Most Powerful Couples, assembling an eclectic menagerie of formidable twosomes who span the worlds of entertainment, politics, media and, natch, royalty.
The World's Most Powerful Couples.
10. Patrizio Bertelli and Miuccia Prada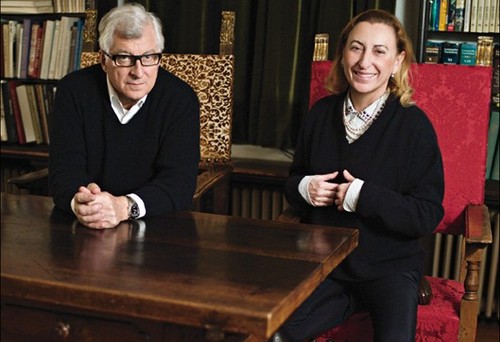 Fashion legend Miuccia Prada, 64, runs the luxury goods and clothing company Prada with her husband Patrizio Bertelli, 67. Prada is the lead designer, while Bertelli handles the business side as CEO. This stylish power couple is also loaded — their combined worth is $19 billion.