Highest mountains in the world -The world's tallest mountains are some of the most majestic and beautiful things that one can be blessed enough to witness in their lifetime. They are all located in Asia and each reach an altitude of over 8000 meters above sea level.
More..
Here is list of top 10 highest mountains in the world.
10. Annapurna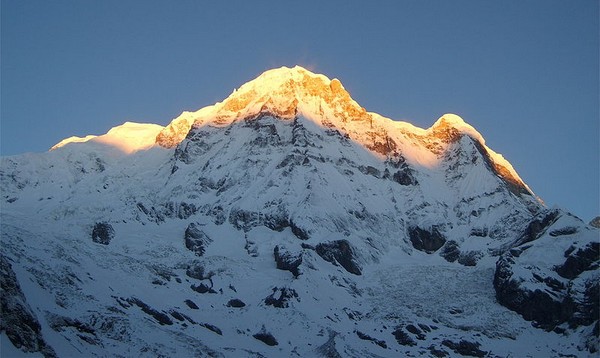 Annapurna is a section of the Himalayas in north-central Nepal. Annapurna is a series of peaks, the highest of which is called Annapurna I, which is the tenth highest mountain in the world. It is located in central Nepal and is approximately 26,545 feet (8,091 meters) tall. Its peaks are some of the world's most dangerous to climb. In fact, they have a fatality rate of about forty percent.