4. Jenna Lee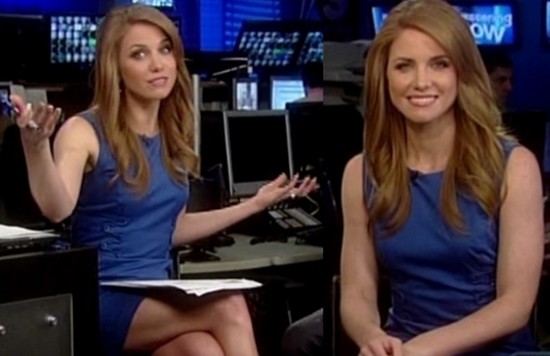 Network: Fox News, Happening Now
Twitter: @Jennafnc
A graduate of the University of California at Santa Barbara, Lee obtained her master's degree from Columbia University Graduate School of Journalism. She is a native of San Francisco.
Jenna Lee made her anchor debut just few years out of college. But when you're as good looking as she is, how could you not be on the fast track to the anchor desk? That's not to say she didn't earn her her current position on Fox News, however. Lee worked for Forbes as a news anchor and report prior to getting her foot in the door at Fox Business Network. During her tenure at the network, Lee made regular appearances on a number of shows, including Fox and Friends and Money for Breakfast. In July 2010 Lee left Fox Business News for sister channel Fox News Channel, where she joined Jon Scott as co-anchor of Happening Now. See, hard work pays. Good looks hep, too.