3. Brooke Baldwin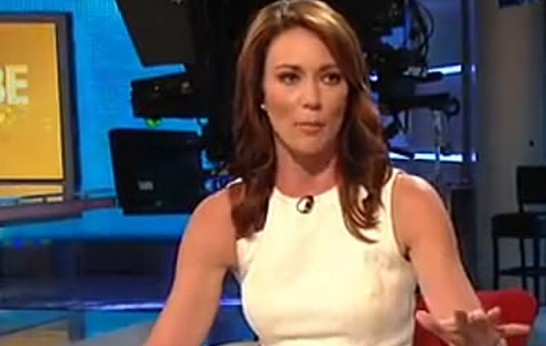 Network: CNN, CNN Newsroom
Twitter: @BrookeBCNN
Brooke Baldwin's come up was quicker than most. At just 32 years old, Baldwin currently anchors CNN Newsroom at the network's world headquarters in Atlanta. Before CNN, however, Baldwin started her career in Charlottesville, Va. She worked her way up to and eventually took anchor positions in West Virginia and Washington, DC. In 2008 she got the opportunity to join CNN, where she contributed to Rick's List hosted by Rick Sanchez, until she took over permanently after Sanchez was fired for allegedly making anti-semtic remarks. If you're looking for a little afternoon delight these days, tune in to the 2 – 4 p.m. edition of CNN Newsroom, where Baldwin runs the show.
Baldwin earned a double bachelor's degree in journalism and Spanish from the University of North Carolina at Chapel Hill. While at UNC, she also studied at the Universidad Ibero Americana in Mexico City.