Massive physical transformations for movie roles -Being beautiful isn't the only motivation in a star's life. They have been known to do anything in the pursuit of looking good. Some are much committed to their job, they will dramatically alter their appearance according to role.
More..
Whether it's about to lose a significant amount of weight or build up massive muscles. Following is a list of 10 actors who went through shocking massive physical transformations to get into the characters for their film.
10. Cameron Diaz (Being John Malkovich)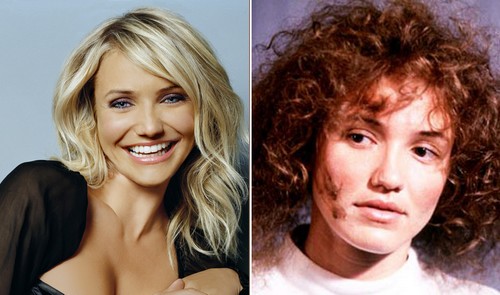 The 1999 fantasy-comedy film 'Being John Malkovich' starred 42 year old American actress Cameron Diaz in the role of Lotte Schwartz, a pet obsessed homely wife of John Cusack. In order to give viewers a completely different version of Diaz, her styling was done in an unusual manner, in which she was hardly recognizable. The Frizzy wig and unflattering outfit made the style diva almost a stranger to the viewers.
Navigate using <-> arrows below