Spectacular natural infinity pools – An infinity pool gets its name from the visual effect it creates, if extending all the way up to the horizon or 'infinity', owing to its invisible edge or perimeter. The concept is believed to have been used for the first time in France, where, in the early 1600s, and is now used in many luxury resorts or hotels.
More..
But, as it is true in case of everything, Nature has done the best job in creating some exotic infinity pools. Some of them have very distinct elevations. Many of them merge with larger water bodies, to give the visual effect of merging with the sky. These are not just a visual paradise, but very few in number, too. So, let us take a look at 10 Natural Infinity Pools in the World.
Top 10 Natural Infinity Pools in the World:
1. Tidal Pools of Sydney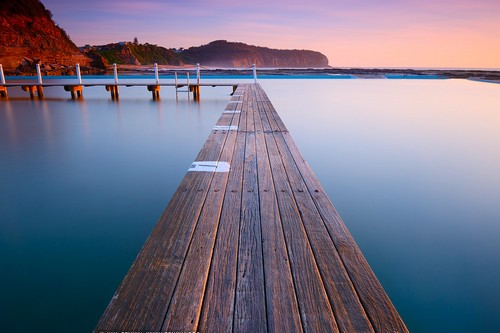 The coastal areas of Sydney in Australia have some excellent tidal pools. The best ones are at North Narrabeen, and at Coogee Beach including Wylie's Baths and McIvors Pool. Formed as natural infinity pools, some of them now have reinforced concrete walls, railings and ladders, but are still fed by sea water. The high tides wash over the walls, blending in the end of the pools and the beginning of the ocean.
Navigate using <-> arrows below