Celebrities you didn't know are chain smokers – Smoking used to be one of the 'in' things for people to do, at least back in the 1950s and 1960s. Through the years, as more people learned what harm smoking could actually cause to one's health, that changed.
More..
Now it's viewed as a somewhat 'dirty' habit and with more and more public areas, restaurants, malls, airports, and other facilities that don't permit smoking in their establishment (either by choice or due to the law), it's increasingly troubling for some fans to see their favorite celebrities as smokers.
In reality, we're not likely to just see many celebrities hanging out on the street corner or outside the mall lighting up, but that doesn't mean they don't do it. There are plenty of celebrities who smoke and who have developed a good and effective way of hiding it from the public.
Does this change our perception of these celebrities? It might. For some, smoking is a bad habit that not only harm's the health of the person who does it, but anyone else who is around him or her. Here are 20 such celebrities (including many big name stars) who are smokers and who wouldn't seem to be taking on this type of habit based on their usual public appearance.
20. Keira Knightley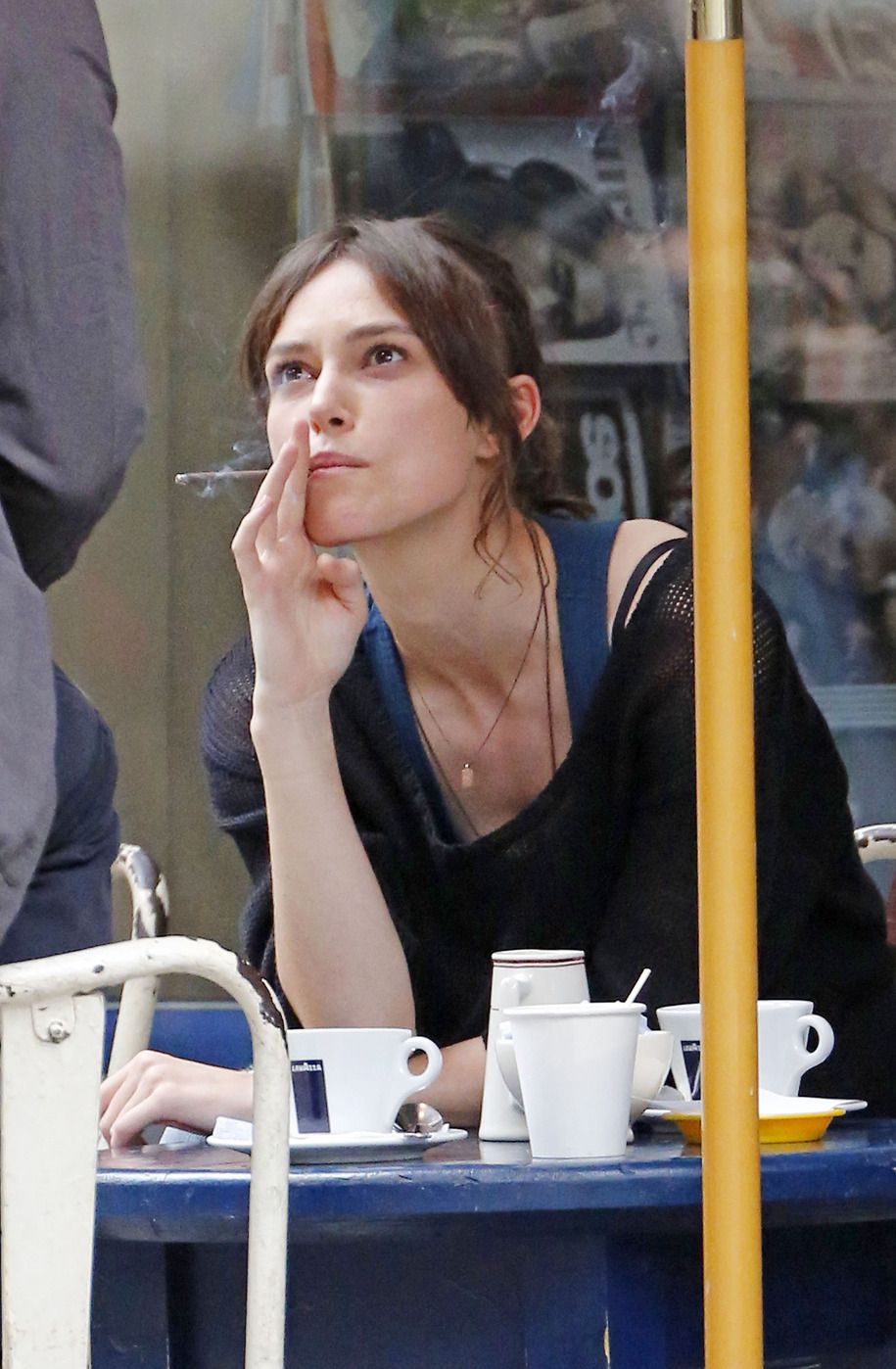 Keira Knightly broke onto the U.S. Hollywood scene in the Pirates of the Caribbean movies and while she has maintained a relatively clean cut image on and off the screen (avoiding risqué roles, for the most part), she isn't quite the innocent young woman many fans fell in love with during that initial franchise. Sure, she can seem tough on film and while she may very well be tough in person, too, she's also a smoker. She has been caught lighting up while walking down the street on more than a few occasions. She also plays the guitar, so maybe it's a music thing.
Navigate using <-> arrows below