Disgusting things WWE wrestlers have ever done: The wrestlers of the WWE are known for their bold moves that keep fans talking and keep their names newsworthy in the world of wrestling. Whether it's a shocking heel turn that we just didn't see coming or a brand-new finisher designed to leave their opponents' heads spinning, the talent of the WWE is always looking for new ways to appeal to the crowds and keep fans on their feet.
More..
However, sometimes characters take their roles just a little too far and cross the line from being entertaining to just bizarre by doing something completely out of the ordinary – not just for their character, but for anyone.
Over several decades, WWE wrestlers have done disgusting things to stay relevant in the industry. From eating something gross on live TV to giving birth to something that's a little unexpected, the WWE Universe has certainly seen its share of weird and disgusting moments throughout the years. These moments have made some wrestlers truly unforgettable…and not necessarily in a good way. Let's take a look through the history of the company to see 20 of the most shocking and disgusting things WWE wrestlers have done in front of their audiences.
20. Roddy Piper Gets Rowdy
The late, great Rowdy Roddy Piper was known for his hard-partying, hardcore personality. But he took things to a new level when he hit himself with a bottle of beer on live TV. During an interview segment, the wrestler took an unopened bottle of beer and smashed it into his own forehead to prove just how tough he really was. The bottle broke and Roddy was left dripping with blood and beer, moving on to deliver a great promo. This scene was just one of the many that made Rowdy Roddy Piper stand out as one of the toughest and best wrestlers in the business.
19. Vince McMahon Shows "No Mercy" to His Daughter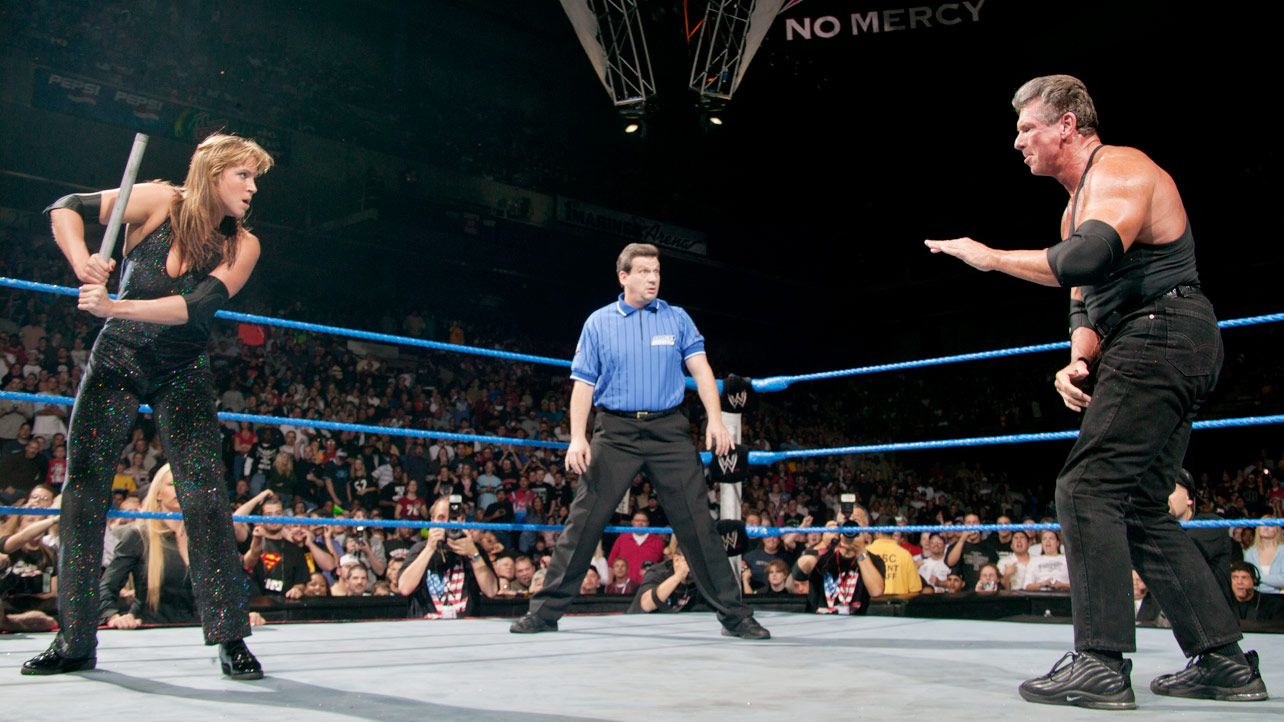 The Attitude Era was a no-holds barred period in wrestling that showcased wild and unbelievable storylines. One of the most shocking (and a moment that some fans found to be disgusting) was in 2003 when Vince McMahon went head-to-head with his daughter Stephanie at the No Mercy event. Stephanie became outspoken about her ideas for the company and butted heads with her father, who was also taking Sable's side in the ladies' fierce rivalry. The dispute came to a head during the match, when Vince delivered blow after blow to his daughter. In today's PG Era, it's hard to imagine such a scene, but this is one of the more memorable and disturbing moments of the McMahons.