Amazing wrestling comebacks no one saw coming – "Heartbreak Kid" Shawn Michaels was supposed to be retired from the professional wrestling industry following a back injury that forced him from active World Wrestling Federation duties in 1998.
More..
Michaels not only returned to have a memorable match with real-life best friend Triple H, but that match kicked off the second run of his Hall-of-Fame career, a stint that included arguably his best overall work as a singles performer. Michaels is widely regarded as one of the greatest wrestlers to ever perform in World Wrestling Entertainment, largely because of his amazing comeback that even diehard fans did not see coming a year before he returned to the ring.
Hulk Hogan had a memorable return of his own when he, Scott Hall and Kevin Nash appeared on WWE television after the death of World Championship Wrestling. What could have been a one-off or limited appearances turned into Hogan being given one final run at the WWE Champion. As impressive as was Hogan's comeback to the wrestling world, it would be incredible if he were to again show up on live WWE television. Hogan is currently not welcome at WWE events due to comments that he made behind closed doors, regrettable words and phrases that have made the Hulkster an invisible figure on WWE.com.
Ric Flair. Terry Funk. John Cena. Terry Funk again. Bret Hart. Terry Funk again. Yes, Terry Funkagain. Each of these wrestlers have, at one time or another, staged amazing comebacks that surprised fans and made headlines in wrestling communities. As great and as memorable as were those comebacks, they all fall beneath the return made by HBK. Wrestling fans are yearning for Michaels to make yet another comeback, if only for one more match. Sorry, everybody, but Michaels is happily enjoying his retirement. You have no other choice than to leave the memories alone.
20. CM Punk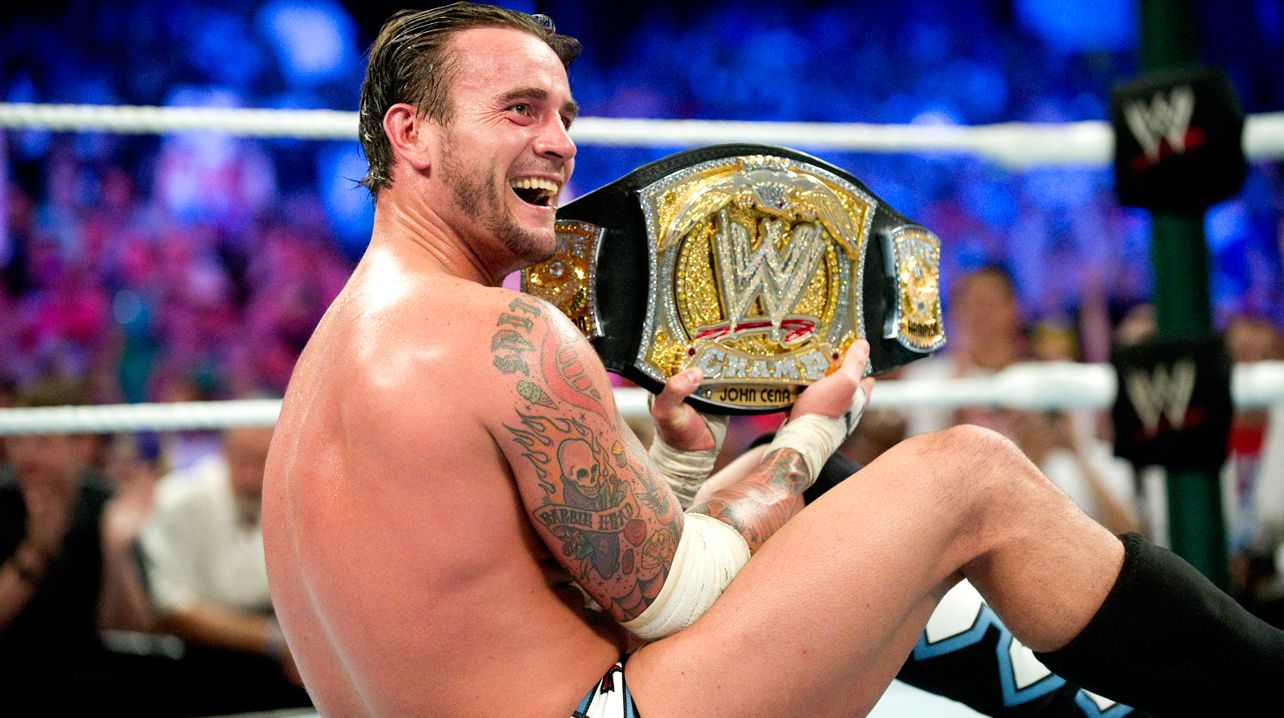 The first wrestling comeback featured in the list is amazing if only because it ruined what could have been a great storyline. CM Punk was, in storyline, out of contract with the company when he defeatedJohn Cena for the WWE Championship at the 2011 Money in the Bank show. The WWE version of the "Summer of Punk" was launched, but the company found it wise to keep Punk off of shows for only two weeks before the champion returned as if nothing had ever happened. Fans did not see it coming, because it was far more logical for the WWE to run with the idea that Punk had actually left for good. Oh, what could have been.
Navigate using <-> arrows below