Most beautiful Royal Palaces in the world – A palace is a grand residence, especially a royal residence or the home of a head of state or some other high-ranking dignitary, also homes of kings and emperors. These splendid palaces are among the Most Famous  Monuments in the World.
More..
These amazing monuments were once the homes of kings and emperors, now popular tourist attractions. Here is a list of top 10 most beautiful royal palaces in the world.
10 Beautiful Royal Palaces
10. Pena National Palace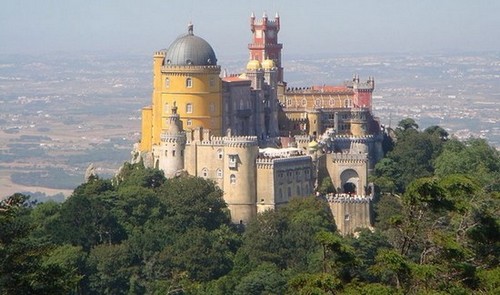 The Pena National Palace is a Romanticist palace in Portugal, Built in 1842 by King Ferdinand II. The palace was constructed on the ruins of a monastery severely damaged in the Great Lisbon Earthquake of 1755. Today, with it original colors of red and yellow restored, the Pena National Palace is one of Portugal's most visited monuments.
Navigate using <-> arrows below