Celebrities you didn't know had hot siblings – Some of our favorite Hollywood stars have really good looking siblings. These celebs prove they come from a family of good looks, considering their attractive siblings. Whether they're trying to make it in Hollywood and following their sister's or brother's footsteps or they are just doing their own thing, these are some attractive siblings.
More..
One thing that crosses our mind when we spot a sister or a brother of a celebrity is where have they been this whole time? It seems like the cameras are not capturing enough photos of them. They seem to own the red carpets just as gracefully as their famous sibling. Not only are they attractive, but they are also trying to make it in Hollywood just like their celeb sibling did which leads us to question even more.
On the bright side, for those hot celebs taken and tied down already, they have a single hot sister or brother ready to mingle. At least we hope so. If they are not single, we can just acknowledge the fact that good genes do run in the family.
What makes these siblings even more interesting is they are not as out there as other pairs of siblings, making them more mysterious. Sure Paris Hilton and Nicky Hilton make one of the hottest sister pairs ever to grace Hollywood. We also have the Kardashians of course, which every sibling and relative of some sort is doing their own thing in the spotlight. However, it's nice to know that we have more to look forward to in the land of entertainment with these celeb siblings keeping it low key.
Take a look at 11 celebs with hot siblings you probably didn't know about.
11. Gisele Bundchen and Sisters, Rafaela and Patricia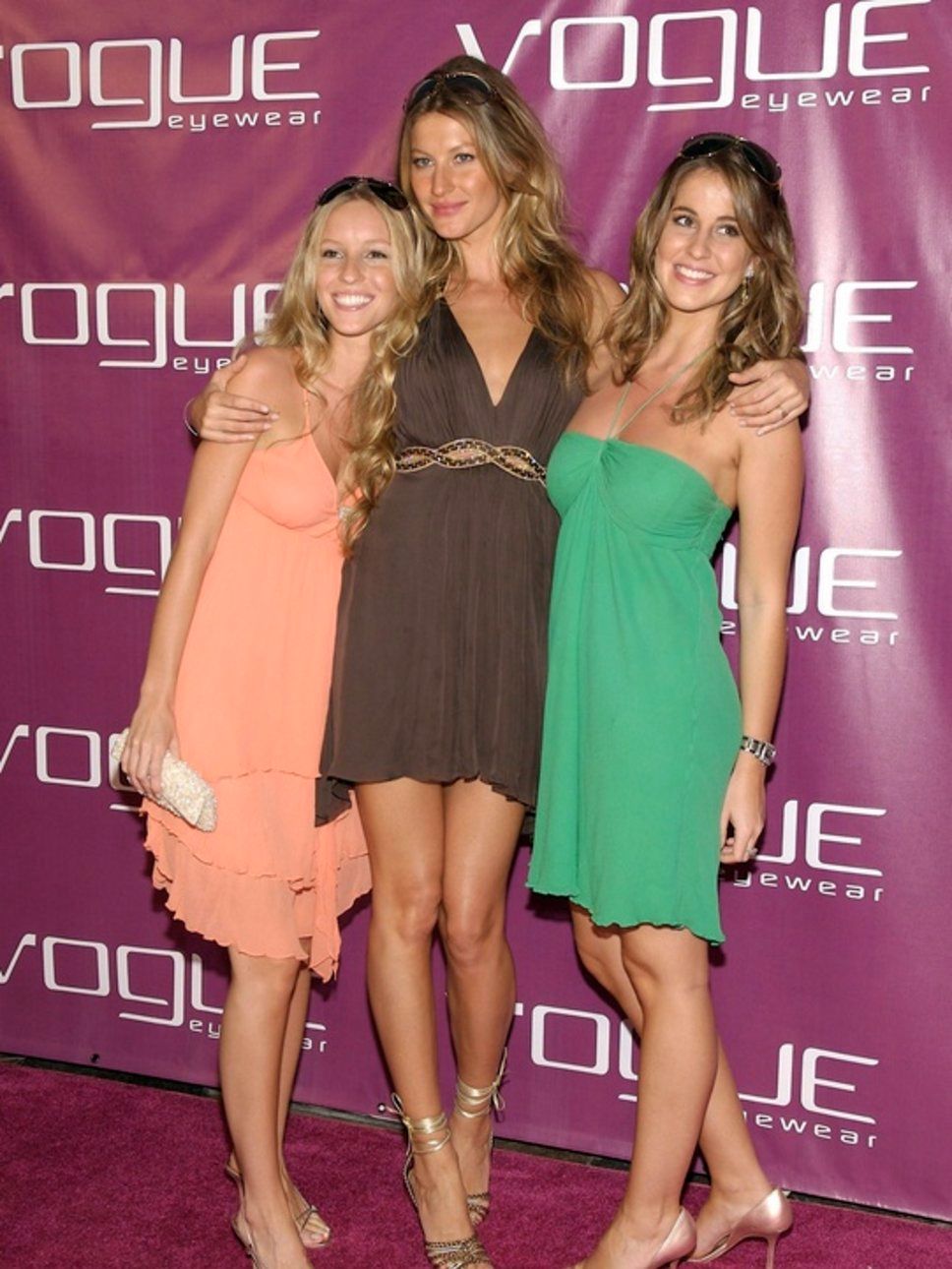 Gisele Bundchen is a Brazilian fashion model and a former Victoria's Secret model. The 35-year-old is known for walking down the runways and taking over the show with her bangin' body, whether she's in swimsuits or high-fashion wear. She has also been seen out and about, flaunting her buns on the beach. The model is married to NFL star, Tom Brady, and has two children with him. The celeb is pretty well known in Hollywood which brings us to think why haven't we noticed her sexy sisters? She has two Brazilian sisters, Rafaela and Patricia Bundchen, who are also nice on the eye. The three sisters actually began modelling at the same time. It makes sense, considering their attractive looks.
Navigate using <-> arrows below