7. Sable Wilson, April 1999 – 1,000,000 copies sold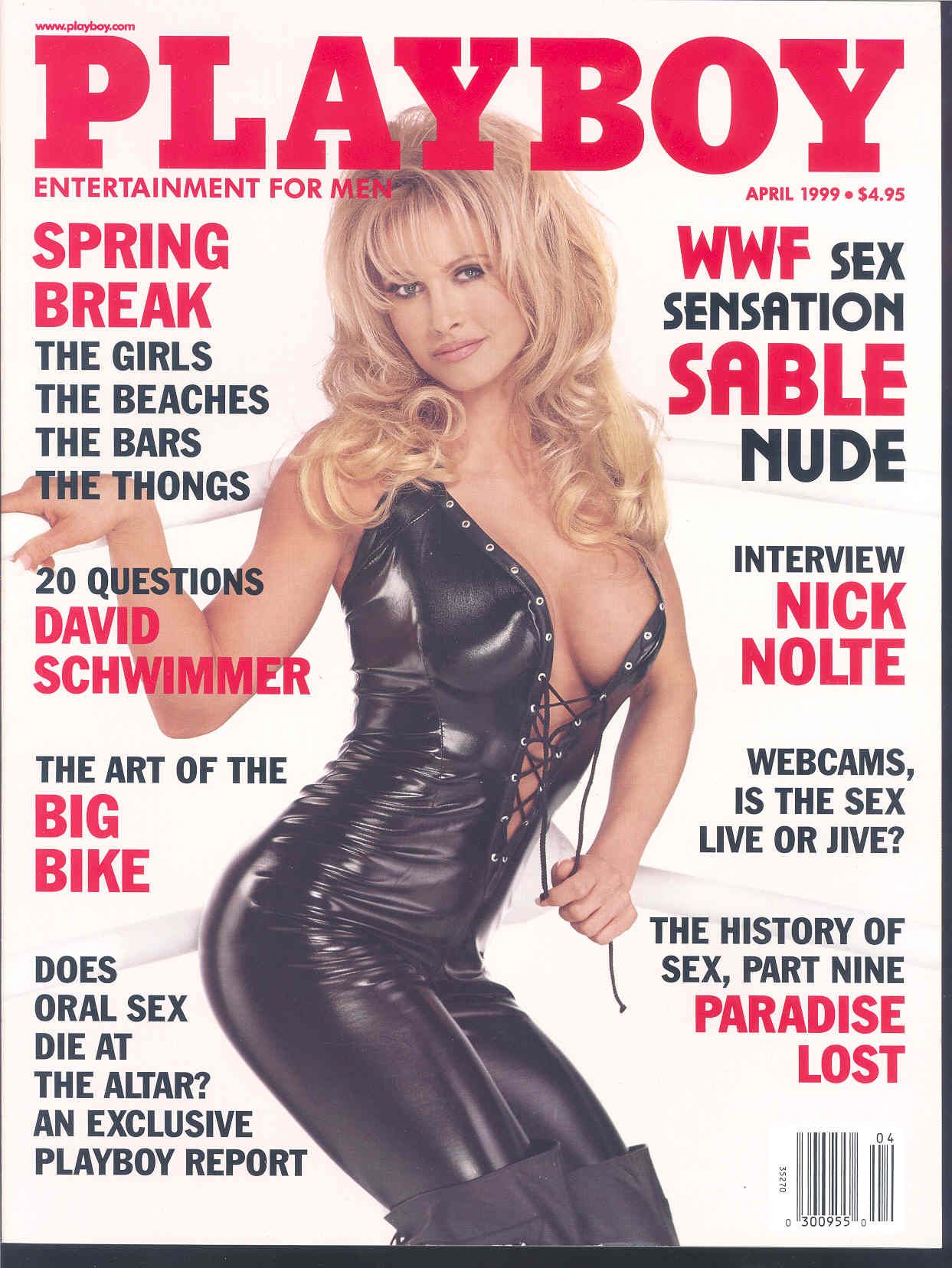 A quick note: the June 1957 and the April 1999 issues of Playboy both sold around 1 million copies. But take a long look at the difference between the 1950s and the 1990s. In the 1950s, people used some frightening contraption called "paper" to write their "letters" to their "actual friends." In 1999, websites opened the entire world to anyone with a dial-up modem. Basically, people in the 50s had few options to share information (if looking at boobs is considered information) and were forced to buy magazines. To sell 1 million copies of one magazine issue in 1999, there had to be a legitimate reason to tear people away from their computer. With Sable Wilson as the centerfold, the reason was clear.
So, the April 1999 issue is technically tied with June of 1957, but under the circumstances, this record is a little more impressive. The June 1957 issue is like going down to the YMCA and dunking on 5th graders… on a 5-foot rim. It was easy. To sell a million magazines in 1999 is similar to actually getting a shot off against Dikembe Mutombo in his prime: impossible.