Ugly Ducklings: 10 Shocking pictures of celebs in high school – See how they looked before all that fame..
Pictures of celebs in high school – It's understandable that celebrity would change a person. Going from occasionally impoverished beginnings to the heights of expensive superstardom, a person could afford all the stylists, trainers, and makeup artists required to look photo ready every morning.
More..
A person is also not typically fully formed in high school. They might have baby fat to lose, braces to get removed, or hair that will change color and consistency. But those are little changes that onlookers don't necessarily notice because they happen so gradually.
But celebrities have certain things that are their "thing." You know it's a Pitbull song because at a certain point you're going to hear "DALE!" or "Mr. 305!" A lot of the time, these "things" are looks. Nicki Minaj has her legendary all-encompassing butt. Ariana Grande has her hair. Even though celebrities reinvent themselves continually, there's always a default, reference point.
These are ten famous celebrities from before they reached their final form as public figures. It's not so much funny because of an attractive/ unattractive thing. Most of them in high school were perfectly unremarkable. It's more funny because they were unremarkable, and now they are the most remarked upon people in the world.
10. Drake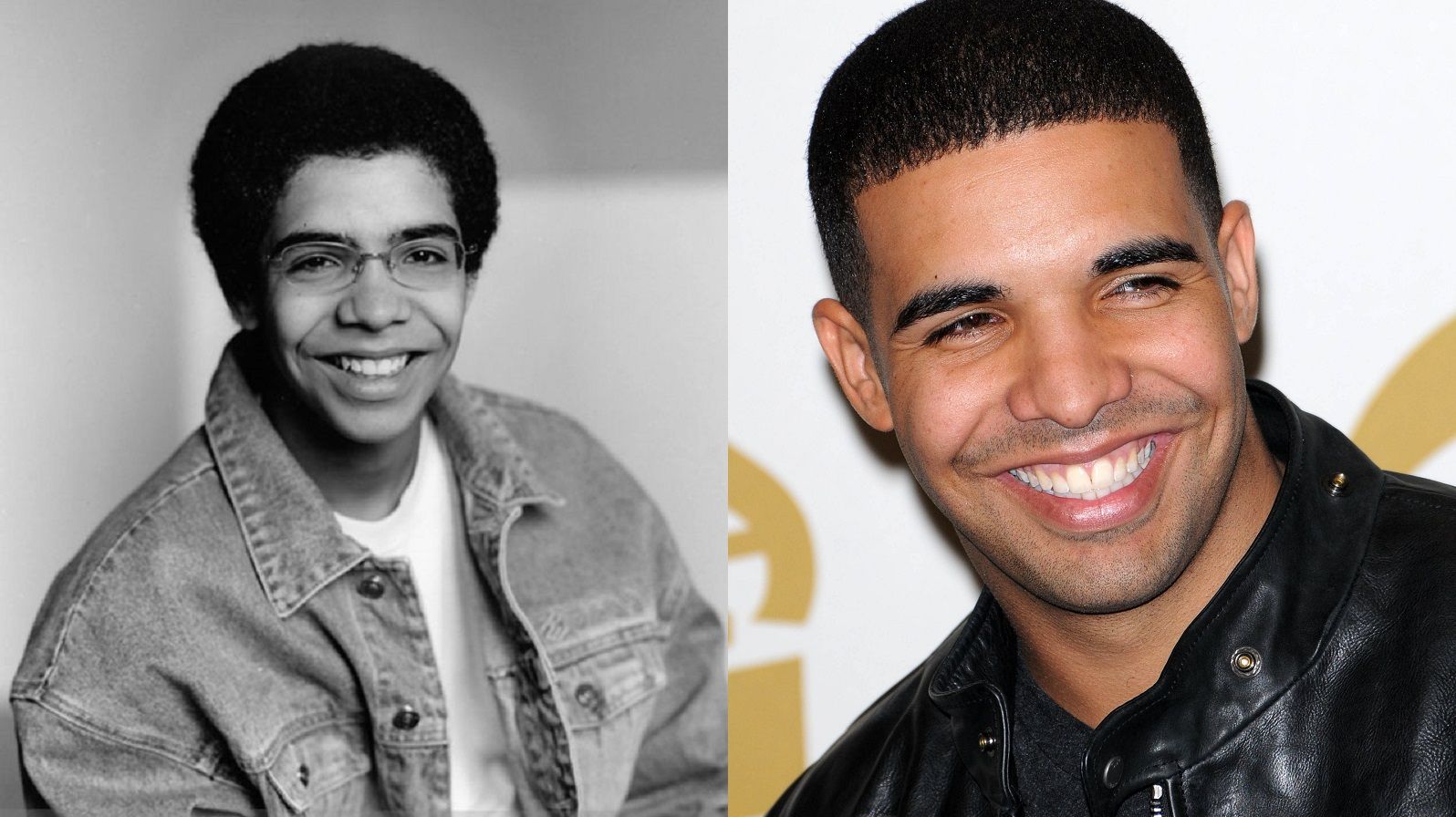 Drake is now known for his hella rhymes and stylish dance moves (#HotlineBling), but he wasn't always the symbol of romantic sensuality that he is today. Once upon a time, before his days onDegrassi: The Next Generation, Drake (real name Aubrey Graham) was just a geeky high school kid trying to "make it through" (for all those who don't know, that's a lyric from the Degrassi theme song.) Just check out this picture of Drake from his high school yearbook. From the unkempt hair to the good-at-science eyewear, no one would have looked at the would-be ultra successful rapper and thought: "Oh, yeah. We can make this guy a star."
Navigate using <-> arrows below