Celebrity feuds – Celebrities enjoy the exceptional advantages of financial prosperity, professional success, and public notoriety. This glamorous lifestyle keeps us very curious and intrigued regarding the lives of celebrities. However, fame can also require celebrities to engage in high-profile feuds that are perpetuated throughout the media, publicized by the press, and relished by the masses.
More..
Although celebrities might seem friendly and harmless, feuds can impel them to take out their artillery and deliver vicious blows of disrespectful remarks and merciless insults against their rivals. The feuds then provide the media and the public with a valuable sense of entertainment. For instance, we enjoy hearing about which famous superstars are fighting, the various details and storylines that facilitated the feuds, and the many attacks and counterattacks unleashed by the stars as the feuds develop and intensify.
Even the most prestigious and knowledgeable Hollywood insiders experience difficulties trying to predict which celebrity feuds will emerge in a given year. Many times the feuds that generate among superstars can be shocking due to the unexpected people involved in the battles and the brutal verbal blows fired by the stars. 2015 stimulated several surprising and intense celebrity feuds that we simply didn't see coming. You might be surprised and delighted to hear about some of the most shocking celebrity feuds that developed in 2015, the storylines associated with the feuds, and the many ruthless attacks and devastating insults launched by the celebrities that we revere and admire.
10. Taylor Swift vs. Nicki Minaj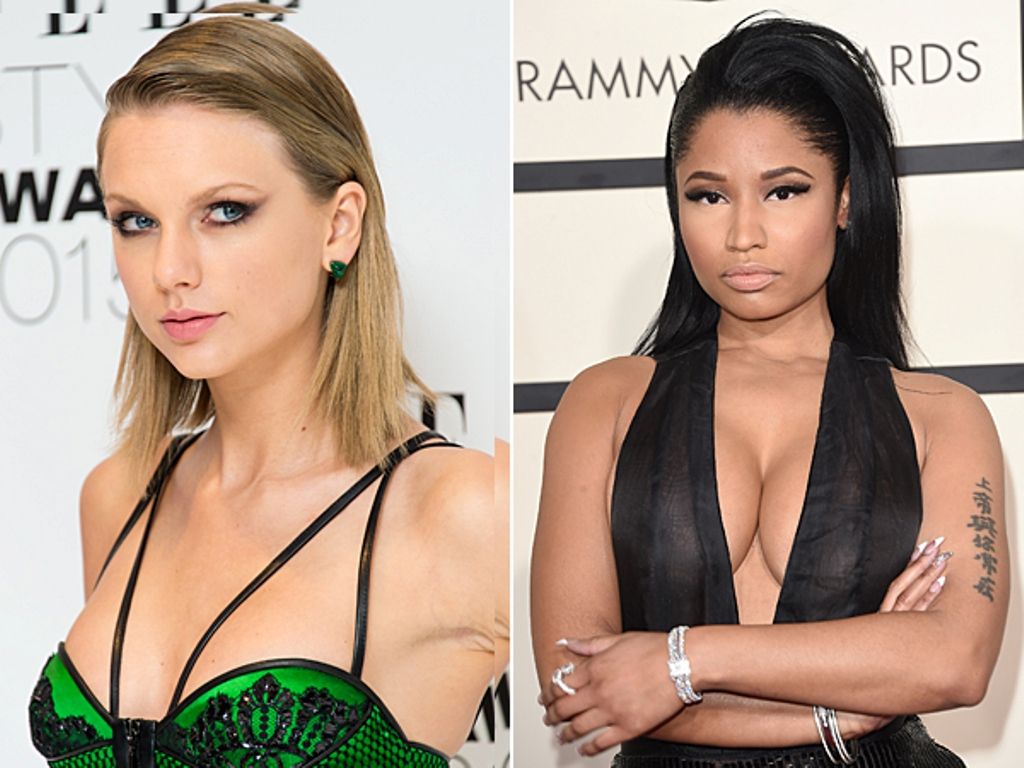 Taylor Swift and Nicki Minaj aimed their celebrity feud artillery towards each other in an unexpected and ferocious 2015 Twitter fight. After the VMA announced the nominees for Best Music Video and left Minaj and her song "Anaconda" off the list, Minaj fired her weapons by furiously Tweeting that only beautiful white girls with slim bodies can get nominated for the prestigious award. Taylor Swift immediately took offense, Tweeting that she did not deserve such insults, and this ignited an explosion of bitter Twitter blows being exchanged between the two mega pop stars. The high-profile Twitter war also encouraged an abundance of other celebrities and musicians to jump into the fray and to take sides on the issue. However, the Twitter feud subsided after Taylor Swift issued an apology for saying rude things and for misunderstanding the original comments by Minaj.
Navigate using <-> arrows below