Celeb couples you won't believe are still together – There are some couples that are so perfect that you know that they are going to be together forever. You simply cannot imagine them ever breaking up. It would never, ever happen because they seem to be made for each other. They are the type of couple that make you believe in soul mates and make you wish that your relationship was a quarter as amazing as theirs. Sigh.
More..
On the flip side, there are the couples that you hear about and you can already foresee the end of the relationship. They may make a great fling, but there is no way that you could ever imagine the relationship turning into something long term with them planning their futures together.
In Hollywood, there aren't that many celebrities couples that fall into the first category. It seems like divorces and breakups are just as common as film premieres in Hollywood. However, there are lots of famous couples who fall into the latter category. You have probably read countless times about a hot new couple and predicted that the fling would last approximately six weeks–and 9 times out of 10 you were right.
For the other 10% of the time, there are those unlikely couples who we write off as rebound flings, poor pairings, or just-for-publicity relationships that actually end up lasting. The odds may have been against them, but their relationships turned out to be stronger than anyone thought. It turns out love does conquer all. These 10 celebrity couples are still together despite no one thinking they would ever last.
10. Courtney Stodden and Doug Hutchison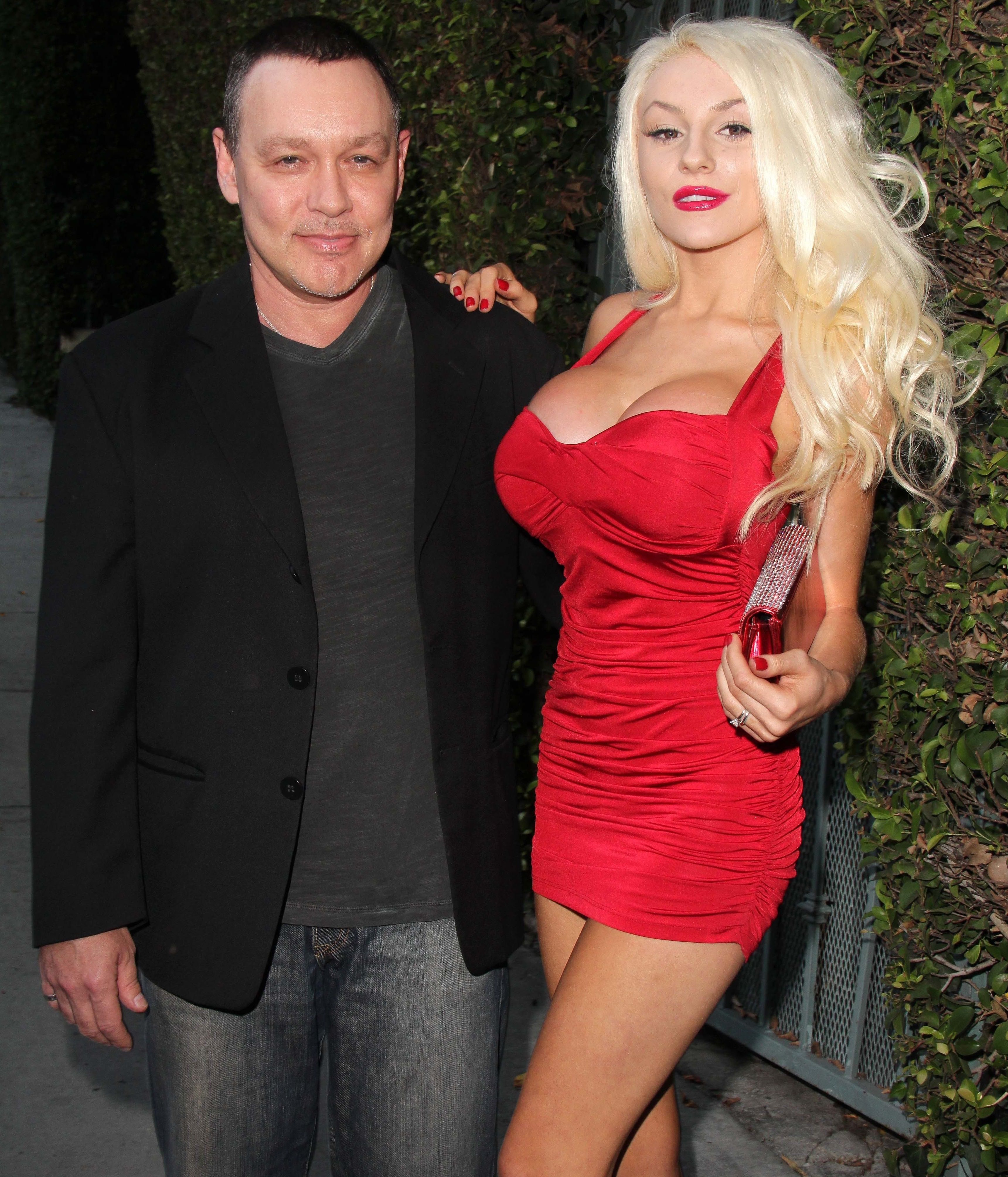 When 51-year-old Green Mile star Doug Hutchison announced that he was going to marry 16-year-old Courtney Stodden after getting permission from her parents, people were shocked. They also thought that a marriage with a 35-year age difference had about a 0% chance of surviving. The couple has had their ups and downs since getting hitched in 2011. In the beginning stages of their relationship, they were known for their PDA and attention-grabbing photo shoots. However, they had some trouble. They appeared on VH1's Couples Therapy and legally separated for nine months. It looks like things are back on track because the couple is now planning on renewing their wedding vows in early 2016.
Navigate using <-> arrows below