Bizarre pictures of WWE stars meeting – They say a picture's worth a thousand words. Yes, sometimes we can almost capture an entire story in just one frame. Sometimes, we're made privy to people's fate as they're depicted in an instant that most often will be attributed to chance. In this case, it most certainly isn't.
More..
To point out the obvious: it's not easy becoming a WWE Superstar. It takes hard work, sacrifice, and sometimes, a guiding hand. Or, since this is pro wrestling, sometimes it takes seeing a leap of faith and stiff hit to the face to really get your inspiration flowing.
These pictures of some your favorite WWE Superstars of all time depict the destinies that they all share. From meeting their heroes who would one day go on to be their peers and co-workers, to life-long friends meeting for the first time, to great legends being sparked in a moment of insanity. This piece takes a look at some of the most surreal photographs ever taken of a few of the best and brightest who have ever laced up a pair of boots for World Wrestling Entertainment.
Have a peak at these 12 incredible moments that the superstars and fans alike will never forget.
12. Tears of Joy: AJ Lee meets Lita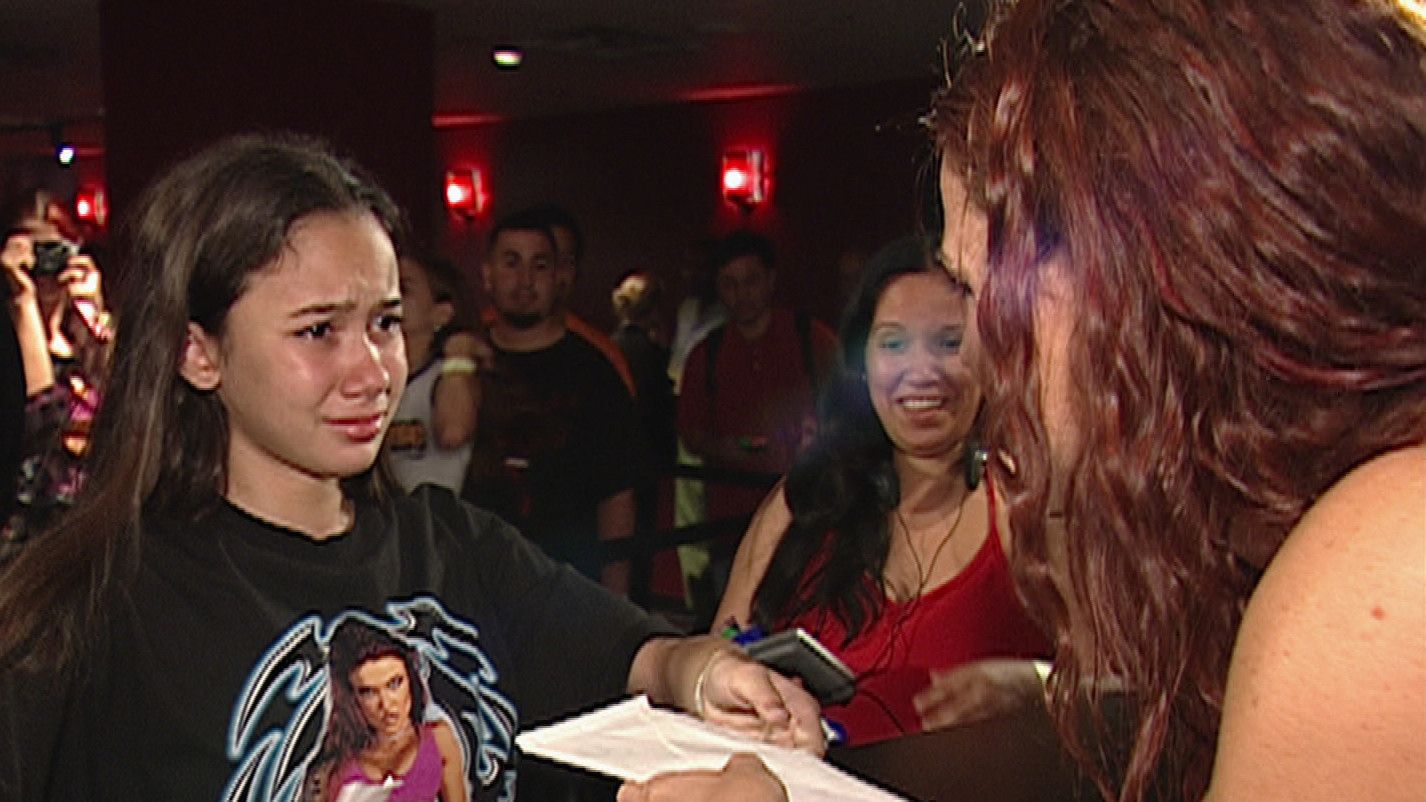 Lita, of course, made her presence felt on the grand stage of North American pro wrestling while she was flanking the ground-breaking brother tag team, Hardy Boyz. While Matt and Jeff (along with Edge & Christian and the Dudleys) were redefining the tag team division on the men's side, Lita was by no means slouching as she and Trish Stratus went on to shatter the status quo idea of female wrestling in the WWE at the time.
Lita had inspired a generation of young girls to take up pro wrestling, but none would have the impact that Lee had by the time she had left WWE. To see their history and legacy captured in a seemingly chance still frame picture is nothing short of fantastic.
Navigate using <-> arrows below