Sexiest celebrity bikini bodies – 2015 was the year of sun, beaches and teeny-weeny bikinis! Summer or spring, winter or fall, celebrities have the luxury of traveling to numerous beautiful locations both for business and for pleasure. As much as we love gawking at celebrities walking the red carpet, we also enjoy seeing them strip down to a bathing suit and relax on the beach.
More..
Celebrities know that if they are spending a day at the beach, chances are paparazzi will be there, so they tend to look good even on their off days.  Whether they are on the beaches of Greece or soaking up the sun in Malibu, a lot of celebrities consider themselves beach bums and enjoy staying active with the sand between their toes.
Being a celebrity has a lot to do with being in the public eye and society unfortunately puts a lot of emphasis on the way these celebrities look. The following 20 women promote a healthy lifestyle and their bodies are not scary skinny, but healthy. Curves or no curves, all different bodies are beautiful and the following 20 women have 20 different body types and all of them rock what they have.
Big or small, old or young, these 20 women take a lot of pride in their appearance and their hard work is shown through their killer bodies.
These following 20 women have the hottest bodies of 2015, so sit back and enjoy the read!
20. Kourtney Kardashian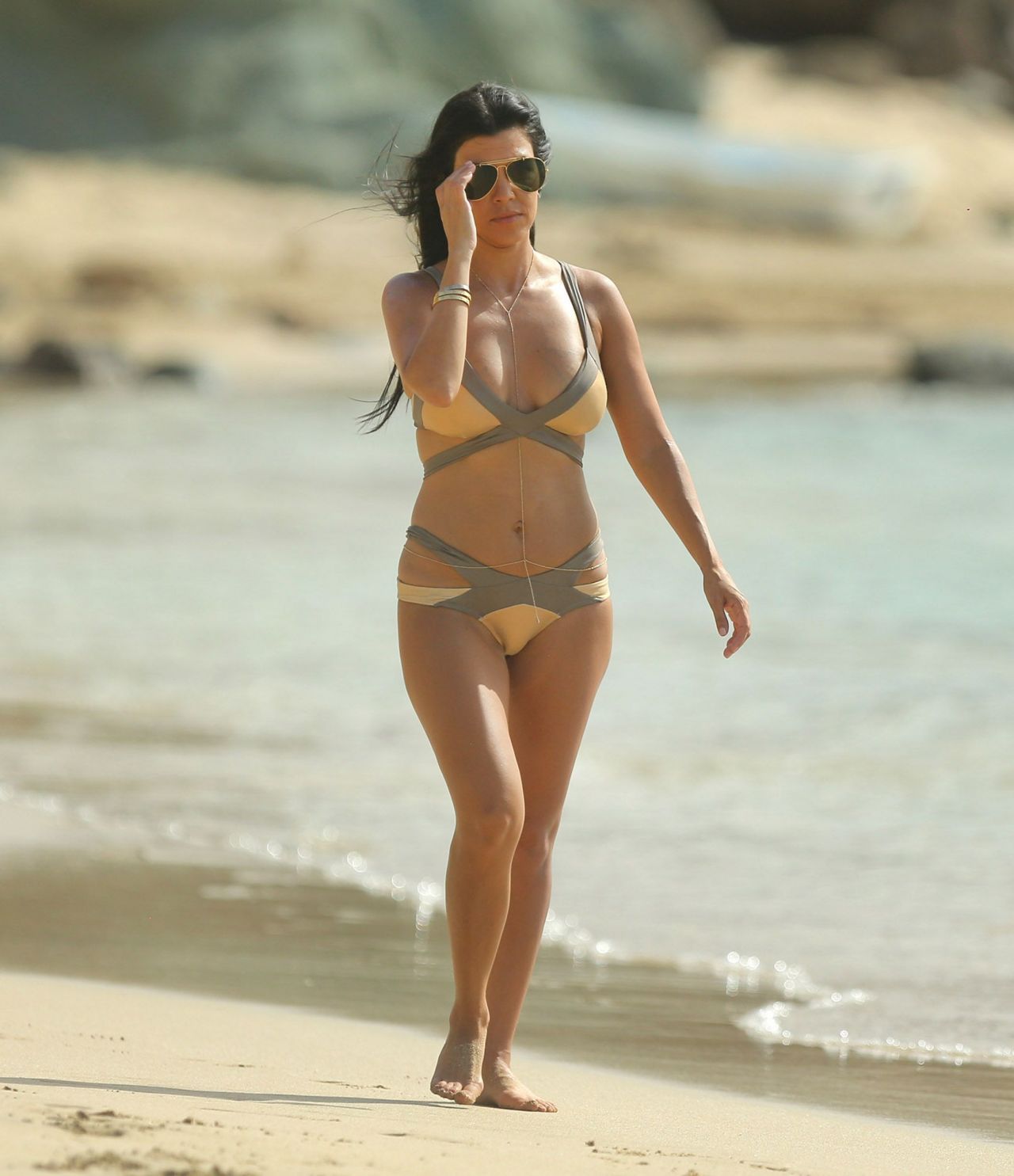 This mother of three is killing it right now. Between her sense of fashion and her stunning figure she is looking better than ever. Perhaps it's her newly single life after breaking up with The Lord, Scott Disick, that is making her look so hot. Whatever it is she should keep doing it. In the summer of 2015, she was spotted in St. Barts with her family and she looked the best she has ever looked. Kourtney has been sticking to a fairly strict fitness routine after having her third child and it is working for her. Her flat stomach and killer toned legs prove that the eldest of the Kardashian Klan has still "got it." The 33-year-old looks amazing and we hope she keeps it up!
Navigate using <-> arrows below