Celebrities who successfully re-branded their image – We all like to think our favorite celebrities are these relatable (but totally gorgeous) people with whom we'd definitely be BFF with given the chance, but unfortunately, that is not true. Celebrities are really brands, specifically designed to sell products to you, be it books, movies or albums. In every interview or photoshoot they do, they are cultivating their brand so you buy their product.
More..
Each celebrity brand is a small business that is valued at a certain amount. We all know what Leonardo DiCaprio is about and what you will be getting when you buy a ticket for one of his movies. He's been in the game for years. He's a charming guy who is talented and serves up high-end entertainment. He also has a knack for choosing films that dudes tend to like. Because of his brand, he can command $25 million just to do one film.
Jennifer Lawrence is another very different brand. She is younger and tends to have no filter. This no-filter may not be an act per se, but it has certainly become a key part of the Jennifer Lawrence brand. Who would have thought that falling down while walking onto a stage to claim your Oscar could help advance your brand? Because of her candid interviews that quite frequently go viral and provide even more exposure for the film, J-Law can command $15 million for a film. You get it, your brand equals your paycheck.
Brands don't always stay the same. Celebrities can change their brands from time to time for many different reasons. If a celebrity has hit rock bottom or feels that they have been pigeonholed in their career, it may be time to rebrand. If a celebrity's audience is outgrowing their product, they may rebrand. Whatever reasoning these stars had, these 10 celebs successfully rebranded their image.
10. Matthew McConaughey – From Romantic Comedy Lead to Oscar Winning Actor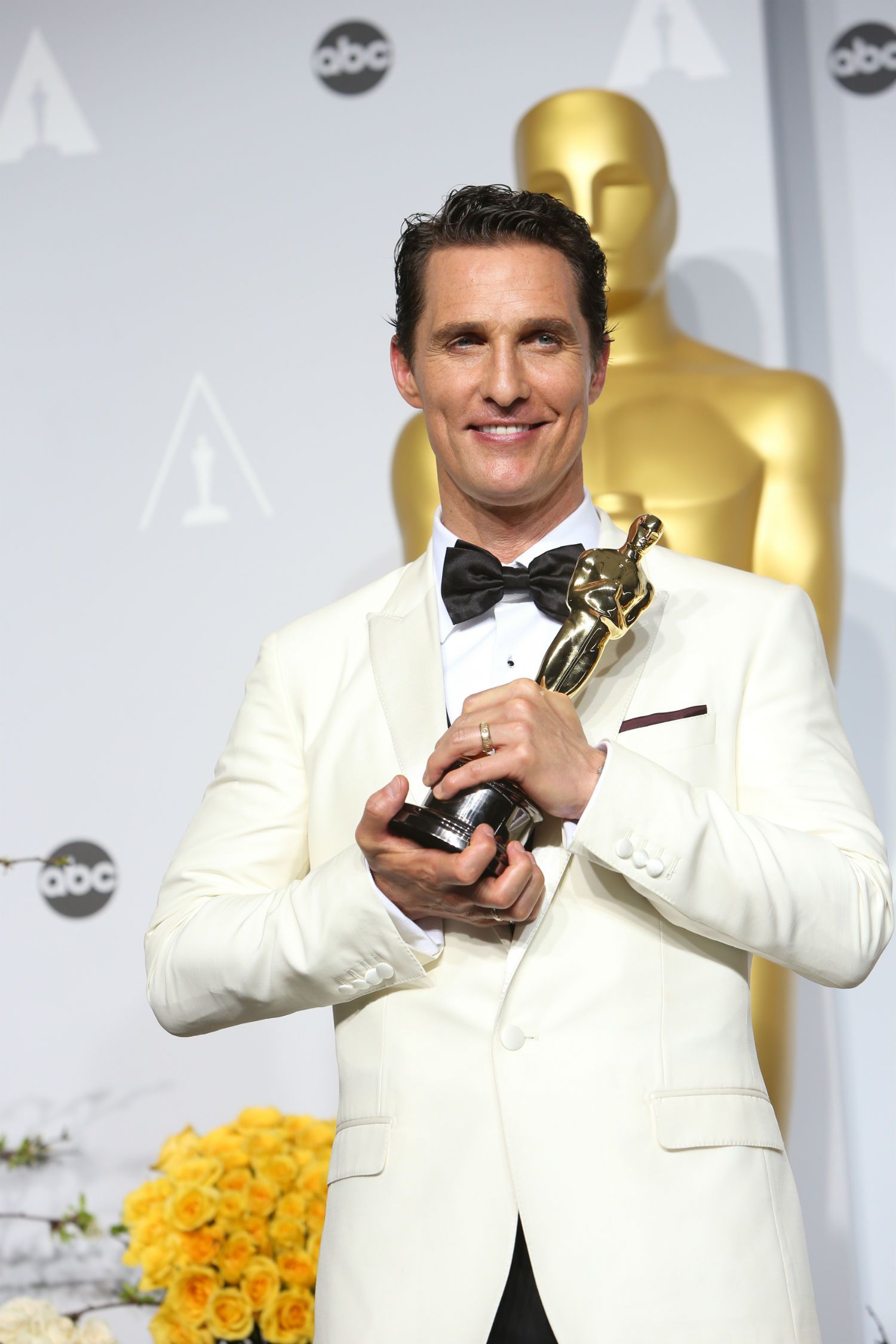 For a time, Matthew McConaughey's name was synonymous with romantic comedies, but today, he's one of Hollywood's most sought after and celebrated actors. How'd he do it? Well, after popping on the screen in Dazed and Confused, McConaughey bounced around roles for nearly a decade. While it seemed directionless, he was a young actor taking any role he could get.
Finally, he found his calling in life: the male lead in romantic comedies. He starred in The Wedding Planner, How to Lose a Guy in 10 Days, Failure to Launch, and Ghosts of Girlfriends Past. Some of them were delightful but some of them were very, very bad. It was a good ten years of McConaughey's acting abilities being underused in his roles of the charming love interest.
At this point, McConaughey went indie and starred in some low budget films like Killer Joe, The Paperboyand Mud. These films were much darker than the light romantic comedies audiences were used to seeing him in. After reminding people that he can really freaking act, McConaughey starred in Dallas Buyers Cluband True Detective, both receiving praise and earning him awards for his performances, including an Oscar.
Now, he can call the shots of his career and has his pick of films. Let's all just hope that he doesn't choose to do another romantic comedy with Kate Hudson. How to Lose a Guy in 10 Days was fun and all, but Fool's Gold was just painful.
Navigate using <-> arrows below