Celebs who don't mind their botched plastic surgeries – Since the beginning of time, the super rich and powerful have done whatever they can to find the fountain of youth. The magical water source was supposedly capable of reversing the aging process. The more things change, the more they stay the same.
More..
It's no different today. In a never ending desire to remain beautiful and look younger, celebrities have gone under the plastic surgeon's knife time after time. Celebrities getting plastic surgery is not new, it's been the norm for decades. Botched surgeries appear to be more common now, but why?
Plastic surgery has been around since the late 1800s and the first documented breast augmentation surgery was performed in 1895. Now, there are more than 1 million cosmetic procedures each year performed in the U.S. alone. Why are there so many botched surgeries in celebrity circles?
Plastic surgeons Terry Dubro and Paul Nassif spoke to Cosmopolitan.com about the jaw-dropping number of surgeries gone bad. They say the number of unrepairable surgeries is shocking. The duo says it's astonishing how many times nothing can help repair the damage that has been done. During the interview, Dr. Dubro and Dr. Nassif made the point that cosmetic procedures are "as serious as brain surgery". They say it's one of the main reasons why there are so many botched celebrity surgeries today. Check out 15 celebrities with horrific results making us wonder why they do it.
15. Donatella Versace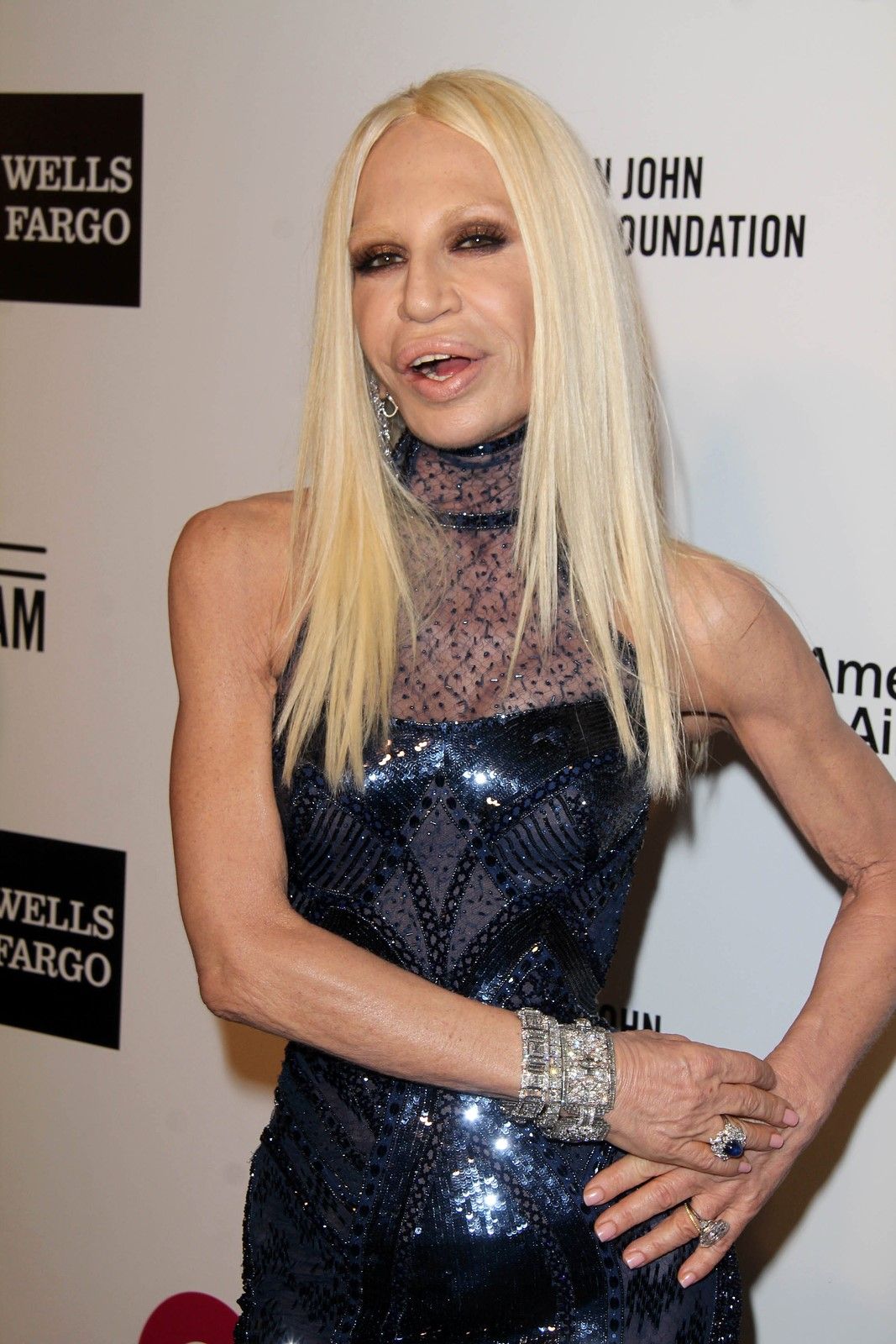 Italian fashion designer Donatella Versace began changing her appearance back when she was a teenager, dyeing her hair platinum blonde and using lots of dark eyeliner. Today, Versace has changed her appearance even more after going through a number of surgeries since the 1990s. The 60-year-old designer creates new looks as a business and transformed herself a bit too much. The most noticeable changes have been to her nose and lips. Her overly plump upper lip looks totally out of proportion and has landed her on the top plastic surgery faux list. It's never been reported that Versace is unhappy with any of the changes.
Navigate using <-> arrows below