Celebs who lost their virginity to their celebs – Losing your virginity is a big deal. In life, it is one of those moments that you hope goes just right. Men want to land their early life "white whale/hot chick," while girls want true love to conquer all. Doesn't matter who you are though, nobody wants their virginity to go to waste.
More..
Whether it is the perfect moment, marriage, or just a nice moment that passes by, we all hope for the best when we do the deed for the very first time.
Celebrities may be celebrities today, but at one time, they were teenagers wanting to make their first time count. Sure, men just want to get it done while women are hoping for their prince charming, but celebrities are human beings. They have feelings and emotions just like everyone else. What's even more interesting is when one celebrity happens to lose their virginity to another celebrity. It could be through a set of circumstances such as working on the same television show as teenagers. It may be that the two celebrities happen to fall for one another from afar. It doesn't matter the how, just the fact that they got it on. It's rare when someone loses their virginity to a celebrity. It's even rarer when a celebrity loses their virginity to another celebrity. These are 15 Celebrities Who Lost Their Virginity To Other Celebs.
15. Jessica Simpson – Nick Lachey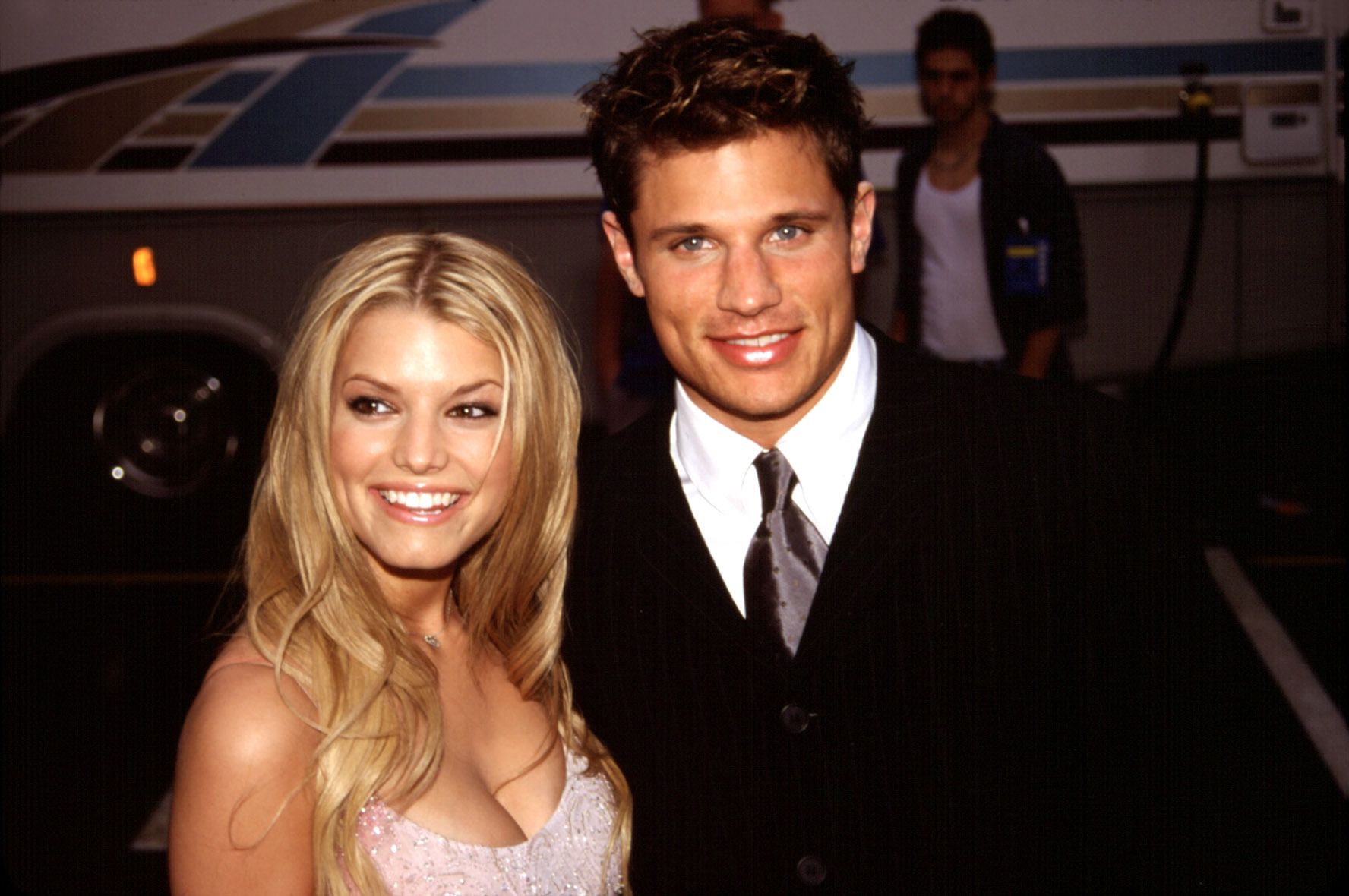 Jessica Simpson, the young beautiful blonde Christian bombshell that erupted onto the pop scene, became the perfect pop royal couple when she married Nick Lachey. They even had an MTV television show chronicling their failed marriage. Simpson proudly proclaimed that she remained a virgin until her wedding night in 2002. Unfortunately, their marriage seemed rough and Simpson reportedly was having affairs behind Lachey's back (maybe that purity ring thing didn't work out after all). Jackass star Bam Margera said the two had sex while they were filming Dukes of Hazzard. Lachey even stated he wished he would have just found her in bed with other men to confirm his numerous suspicions about Simpson sleeping around (ouch). They have both moved on and are happily married.
Navigate using <-> arrows below