Celebrities who let their bodies slide – When you are a celebrity, you are always under a microscope. The media and the public will always want to know about everything: what you ate for breakfast, how many times a week you work out, and what your newest hair color is. It can be a very trying experience for lots of people and it is easy to see that there are not only advantages to being famous.
More..
Unfortunately, some of the rich and famous crack under the pressure and let their careers and bodies go down the drain, with the paparazzi there to capture it. As you go through this list of 20 Celebrities Who Let Their Bodies Slide in 2015, always keep in mind that these are still people and not deserving of ridicule. While their ages and prominence vary, we can all agree that they certainly don't look how they did in the past.
From old age and stress, to busy schedules and health woes, there are lots of reasons why people let their bodies go. Gender, age, and star-power do not matter in terms of genetics. If you don't use your body, you lose its sexiness, and these celebs should know how that feels. Our list spans actors, producers, and singers, even a model or two are here. The one thing they all have in common is that 2015 was a year of struggles.
Even so, the promise of a new year is beckoning, and 2016 could be a stellar fresh start for these celebrities. We are wishing them all the best! In the meantime, have fun reading about them!
20. Chantelle Houghton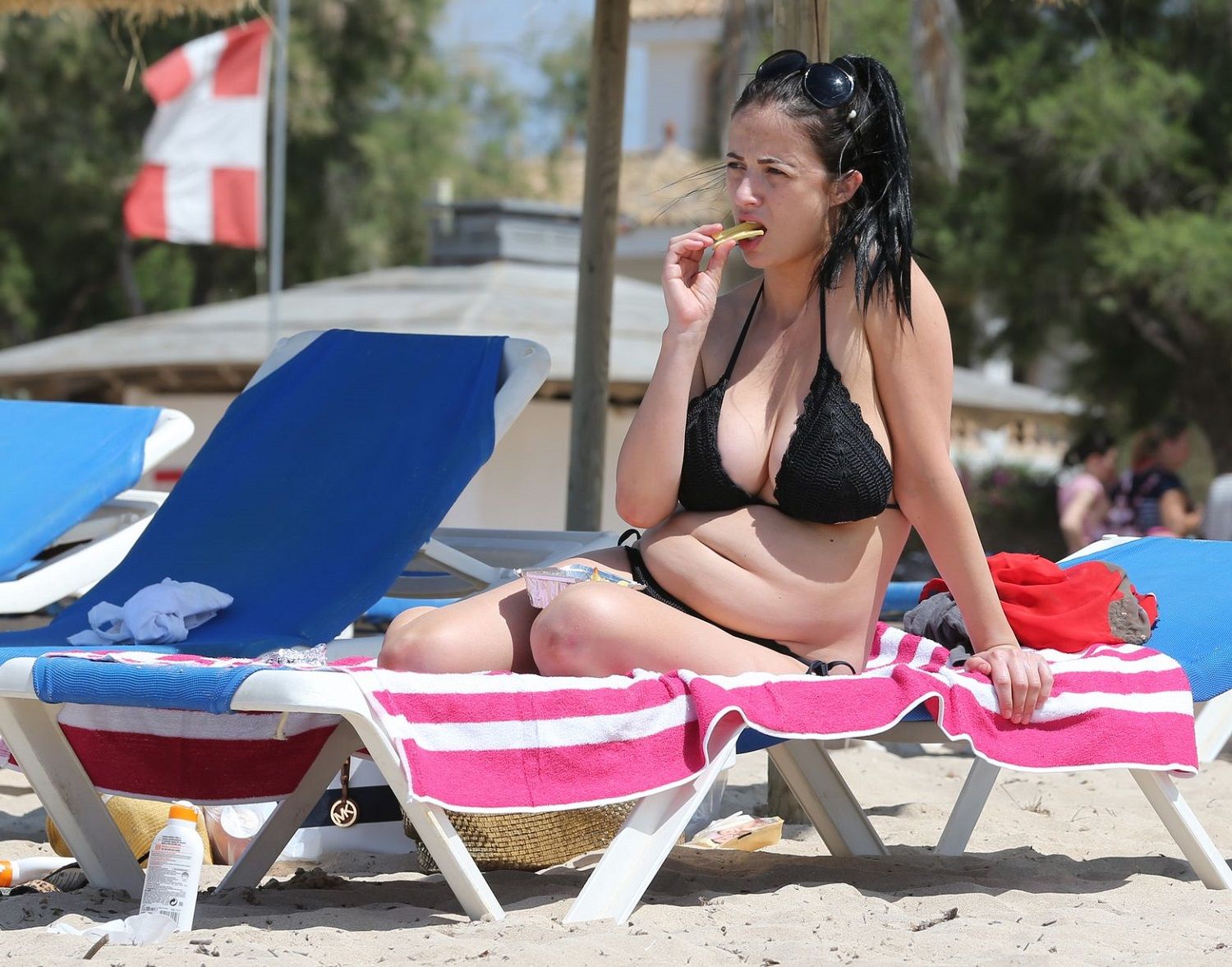 Chantelle Houghton is perhaps most recognizable from her stint on Celebrity Big Brother. She is also a model, television presenter, and has even penned some publications. Houghton has always been known to be chesty, but 2015 was a strange year of body transformations for her. She was gaining weight and looking heavier than ever, and then decided to undergo breast reduction surgery. In the summer, she displayed her "new" body on the beach in Spain, where the paparazzi snapped loads of photos of her. While she was not exactly "bikini-ready," people had mixed feelings about her appearance. You can't win all the time!
Navigate using <-> arrows below