Hottest WWE superstar daughters – It often happens that kids turn to the same professions as their parents, and the WWE is no different. The girls grow up and watch their parents hanging out with people from their own profession and that undeniably makes an impact and has led to some tremendous wrestlers. Although they may not join the sport in the same capacity as their parents, there is still no denying that there is still a wrestling association in their life.
More..
The first reason may be the natural flair towards the sport. The second is the backing of their parents, readily available advice on the sport and an easy route into the industry. Getting something through connections isn't the same as starting out fresh and these smart girls know it. On this list are the hottest daughters of WWE Superstars who chose to take advantage of their parents' legacy in some way or the other.
If you have followed wrestling for long and had seen these girls as tiny tots with their Mama and Papa, then let us warn you that these chicks are all grown up and have come into their own and are also absolutely amazing to look at! These girls are smart and good looking. Even though they had their parents to back them up, they could not have made it this far without a bit of talent and their hot looks.
20. Amy Hennig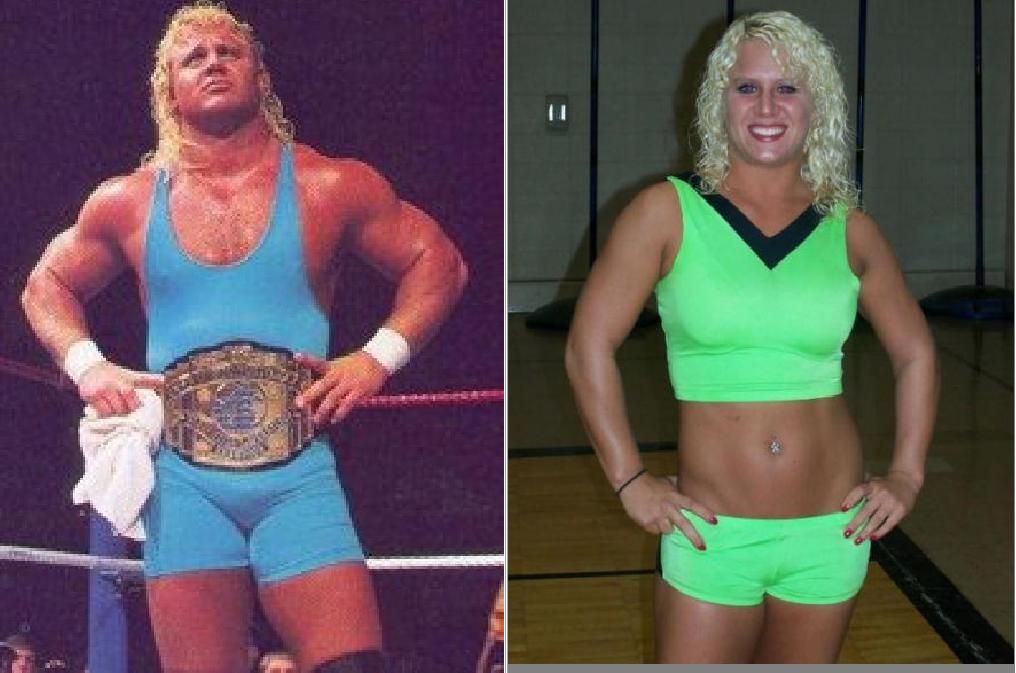 Amy is the daughter of late Curt Hennig (and the granddaughter of Larry Hennig) who was a great wrestler. Her brother, Joe Hennig has also taken to his father's profession. She has had the great fortune of being in the company of the greats. And although her father "Mr Perfect" passed away 11 years ago, Amy is busy showing the world she is no less. She entered the world of wrestling after training at Harley Race's wrestling school, but she surely needs more than a push if she wants to kick start her career in a big way. We wish her luck with making use of the Hennig family name.
Navigate using arrows below