Celebs under 20 with the craziest cars – There are people who want to be celebrities because they want to share their talents and gifts with the world. Of course, these days, there are also people who long for stardom because of all the perks that come with being famous. After all, when you're a celebrity, you get to eat at the best restaurants, wear designer clothing on a regular basis, and drive the finest cars money can buy.
More..
Young celebrities don't have to "pay their dues" and drive a sub-standard car until they can make enough money to pay for the vehicle they really want. Teenage celebrities are often gifted with cars that most people in their 40s and 50s can't afford.
Sure, it's enough to make any hard-working adult a little jealous, but it's also a little fascinating. People love to see which cars celebrities are driving, and some individuals even try to get a more affordable version of their favorite celebrity's car. When young stars get luxury vehicles, the parents of teens who are not in the spotlight often feel the pressure to get their kids a nice car, too. This is just another example of how celebrities are cleverly used to make certain types of merchandise even more popular. Here are 12 celebrities under the age of 20 with the "sickest" rides.
12. Cody Simpson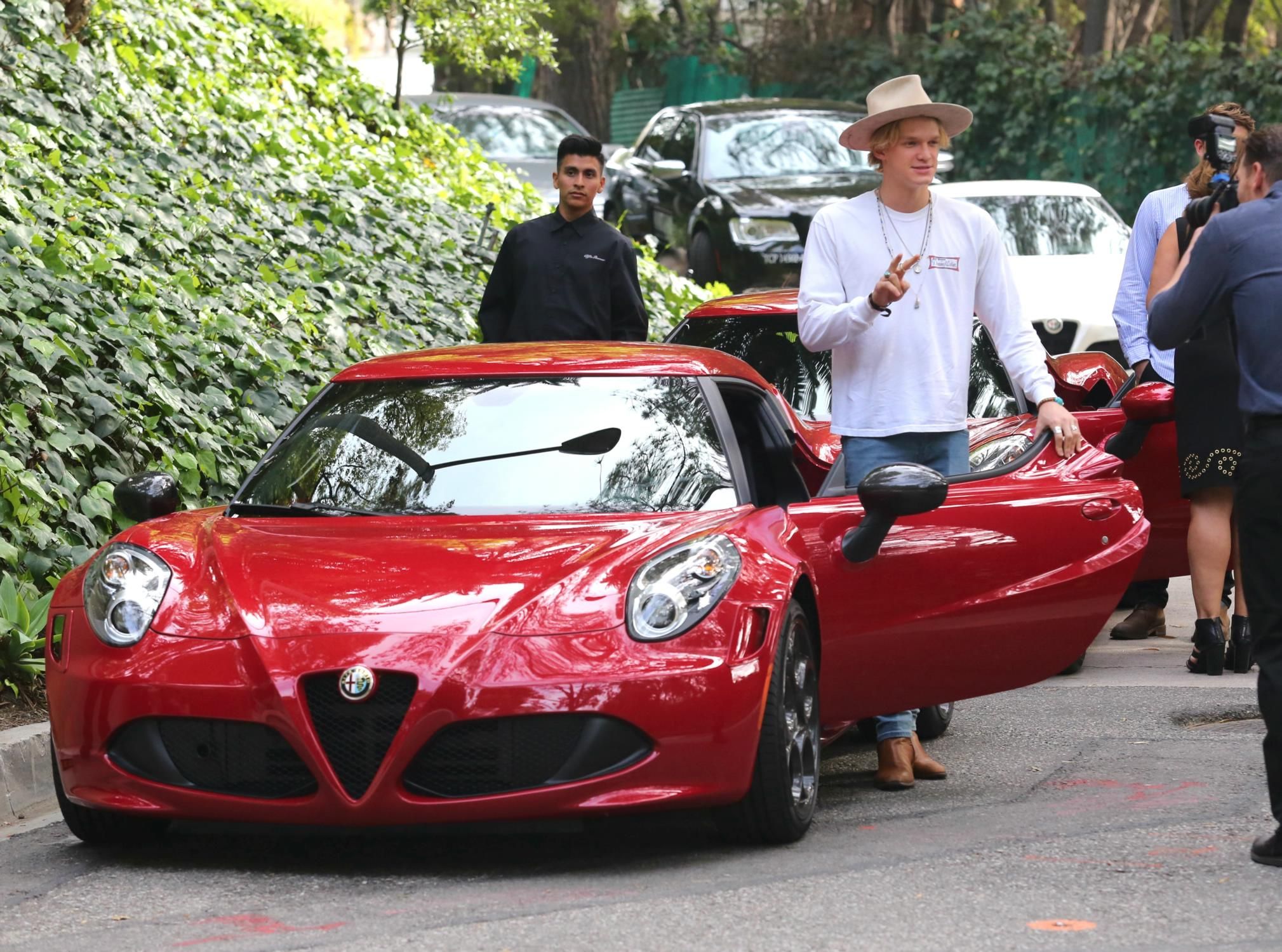 Nineteen-year-old Cody Simpson is an actor, singer and dancer from Australia. He's been making the girls swoon for a couple of years now with his love songs, and has even made a few TV appearances, and he may have purchased an Alfa Romeo 4C, which is an elite sports car. He's known for his sense of style, particularly his wide-brimmed hats, and of course, cameras were everywhere when he took the car for a spin. We don't really hear much about Simpson splurging on extravagant things, so maybe he just wanted to treat himself for once. It has also been reported that the pop star recently purchased a home.
Navigate using <-> arrows below