Celebs who slept with footballers – Almost everyone in high school wanted to date the star football player. Hollywood is pretty much just like that except that these star football players are in the NFL. There are lot of hot celebs who have a thing for football players.
More..
Some of them have married pro footballers. Others have been in serious relationships with more than one of them. No matter what the case is, football players dating famous ladies is nothing new.
It makes sense for many reasons. Both football players and celebrities tend to be in tip top shape. They both make a shit ton of money (if they are good at what they do…or if someone else just thinks that they have potential to be good at what they do). They are both well known and can raise each other's social status, which can sadly be important since it might increase the likelihood for a person to get paid endorsements.
Both celebrities and football players understand the demands of being a public person so they would be able to understand the demands of each other's lives. At the same time, they are not in the same industry, so they would not be easily compared or be considered as competitors in any way. So they would have enough in common without actually interfering in each other's lives.
And really above all else, it's just a tale as old as time. Famous singers and actresses have been getting with professional football players (practically) since the beginning of time, so there's no point in reinventing the wheel when it comes to entering the dating pool.
15. Kerry Washington – Nnamdi Asomugha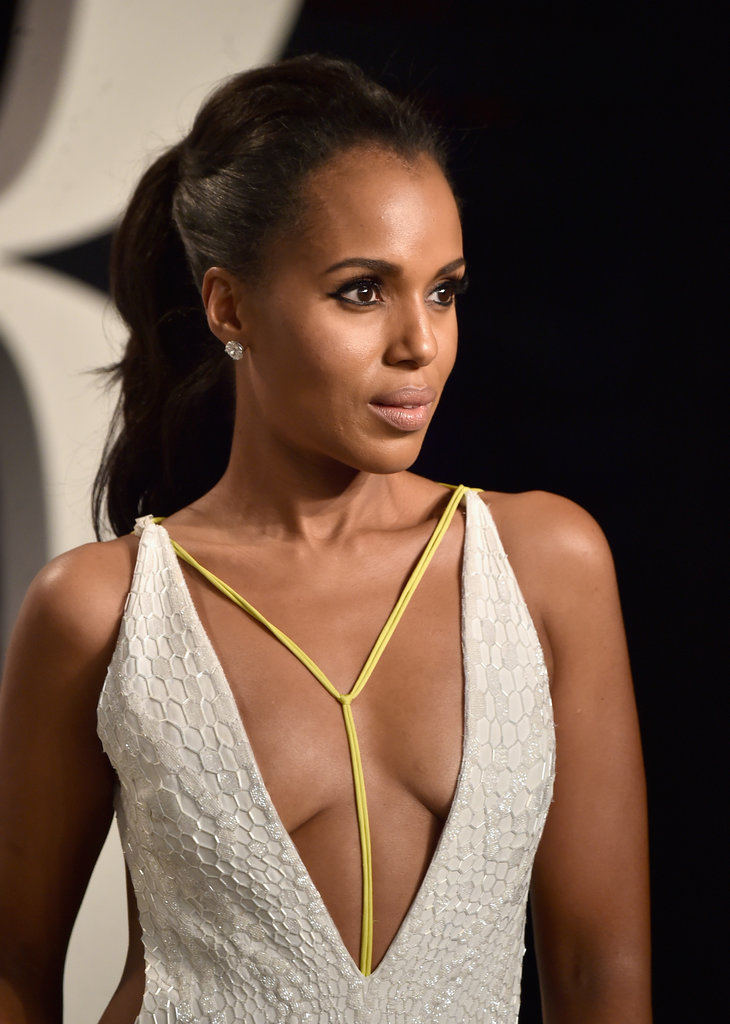 Kerry Washington is more secretive than her Scandal alter ego. She is arguably the most popular actress on television these days, but no one really knows anything about her. Then all of a sudden she's married to a former NFL player named Nnamdi Asomugha. Or at least it seemed sudden since she usually keeps her private life private. Then they had a baby with the same secrecy and surprise reveal. And now it looks like they have baby number two on the way, but for all we know she gave birth months ago and this is just some front to trick the media. Nevertheless, Kerry is very happy with her football player (or so I assume) and she enjoys keeping her personal life on the low.