Celebs who ruined their own looks with plastic surgeries – Many of the women on this list were once considered to be some of the biggest sex icons in the industry, but they sure as heck wouldn't be considered that today. We even have the girl who popularized the bikini on here. Yet for reasons that will be outlined below, these are 15 once prominent and beautiful celebrities that have absolutely ravaged their looks over the course of their life.
More..
You'll learn who has uneven boobs, whose nose job ruined their career, who had seven breast augmentation surgeries by age 18, and so much more!
Many of these celebrities were not shy about admitting that they have gone under the knife. But when the surgeries that you get done are so obvious, I suppose denying it really isn't a better option. While some of these examples may be more prominent in your mind, like Pamela Anderson, we also have celebrities you would no longer recognize if they walked past you on the street. Love Boy Meets World? I hope you're ready for a shock.
The problem with these women is that there truly is no way to turn back time, and resorting to the measures they have has definitely left them in a bad situation. Enjoy the before/after pictures, and perhaps it'll even be a life lesson on how just because money can buy you a new body, that really doesn't mean it should.
15. Pamela Anderson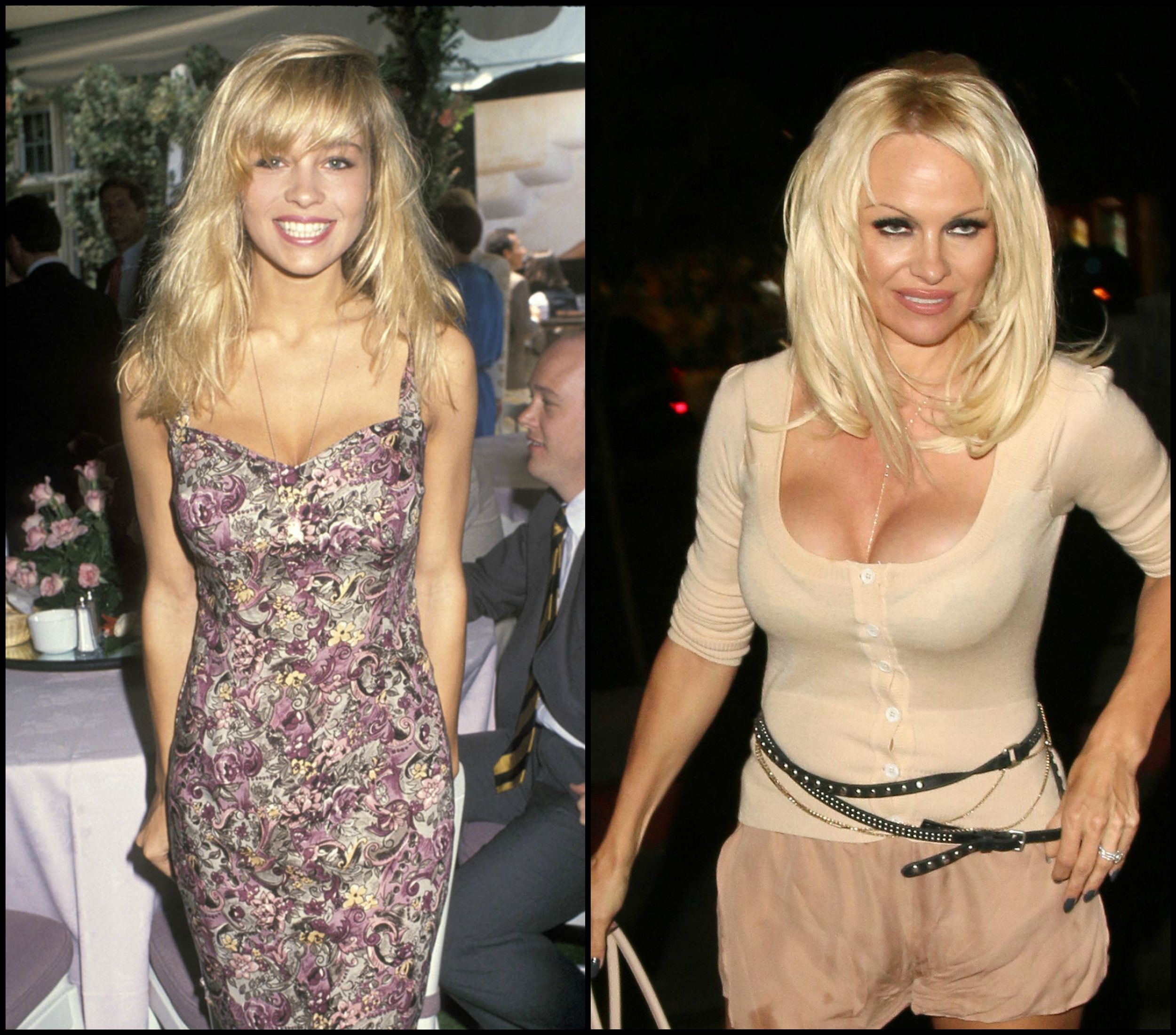 When you look at younger photos of Pamela Anderson, it is easy to see why she was able to break into Hollywood. As a young, natural, blonde, she was a perfect choice for Baywatch and honestly, probably whatever else she was cast in.
Pamela Anderson has clearly had work done to her breasts. That includes both getting them enlarged, and then getting them reduced again when she realized she wasn't happy with their size. The lack of wrinkles and overall plasticity of Pamela's face also leads people to speculate that she's had several Botox jobs, potential face lifts, and possibly a nose job.
Pamela has also had several high-profile marriages and divorces, so you can only imagine that level of stress takes a toll on your body over time. One thing is for sure, if she's going to make a cameo in the upcoming Baywatch movie, hopefully she didn't go through more plastic surgery to look the part!