Celebrities you didn't know dated WWE superstars – If you count yourself as a fan of the WWE, then you will definitely want to check out our list of 15 Celebs You Didn't Know Dated WWE Superstars. While it is true that there have been some pretty incredible power couples in the world of wrestling, there have also been WWE superstars who have dated people beyond the wrestling ring.
More..
For instance, professional wrestler Hulk Hogan dated Linda Bollea. The two got married, had children and a VH1 reality show, and then got divorced after over two decades of marriage. That's just one example, though, and Linda was not exactly a celebrity. On the other hand, actressJennifer Aniston was said to have been in a romantic relationship with professional wrestler Rey Mysterio. It was probably a rumor, but you never know! Want to know who else has gotten cozy with WWE superstars? Then you'll have to read our list to find out!
Before you get started with reading, just imagine what it would be like to date a professional wrestler. Does that make bedroom activities more rough and exciting? Do WWE superstars tend to show more affection and a softer side to their significant others? Or do they have red hot tempers that flare up on a regular basis? We might not know what it's like to date a wrestler, but the celebs on this list do, and some of them might not be celebrities that you would imagine going for the wrestler type. It just goes to show that there are no rules when it comes to love.
14. Sheldon Souray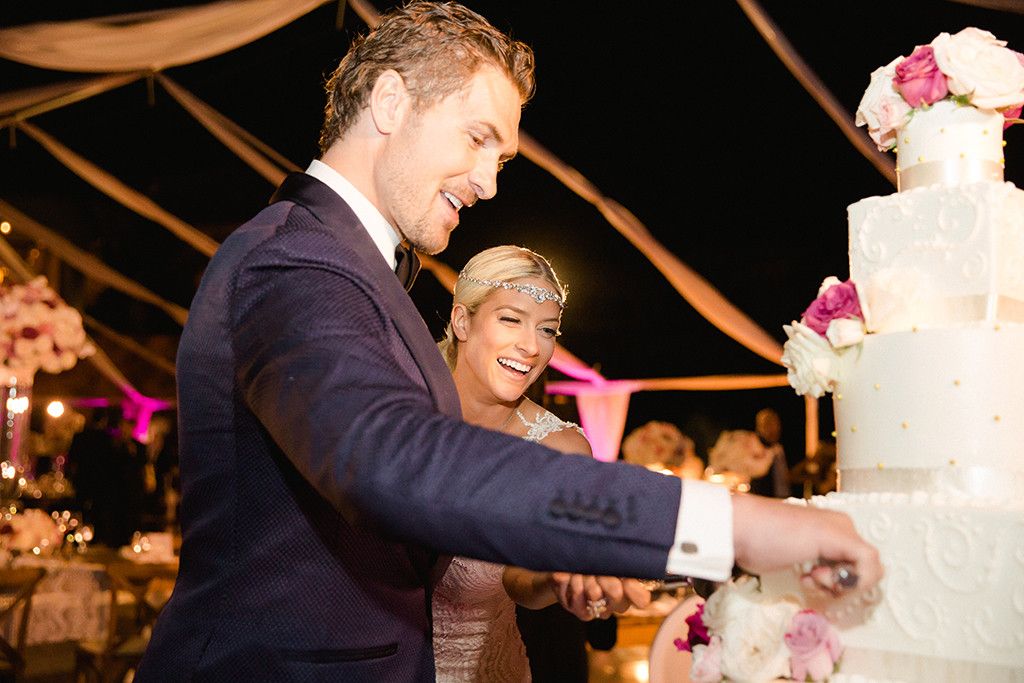 He may be most well known for his slapshot, but professional hockey player Sheldon Souray is also a celebrity who got romantically involved with a WWE superstar. A man who played for 13 seasons with the NHL, Souray definitely knows athletic and physical prowess when he sees it. Perhaps that is why he was attracted to pro wrestler Kelly Kelly (also known as Barbie Blank.) Kelly Kelly was the second wife for Souray, who was first married to Angelica Bridges of Baywatch fame from 2002 to 2007. It looks as though he is into hot ladies! Souray and Kelly Kelly have only been married since the winter of 2016, so they are still newlyweds and we hope that they are very happy together. Since both of them are no longer in the professional hockey or wrestling circuit (they have both retired) they can now enjoy each other's company even more.