Juiciest celebrity breakup stories – The complexities of relationships these days are at an all-time high. With the addition of social media platforms like Facebook, Twitter, Instagram and Snapchat, the calamities are endless. It's hard maintaining a healthy relationship in an environment where everybody is aware of your constant whereabouts and personal life. We're not here to bum you guys out and say all is lost in the world of love, but we are here to say that there are some bumps in the road to finding the other half.
Now can you imagine being in the shoes of a celebrity? Where your every move is placed under a microscope and judged by the masses… Frightening. Especially when it comes to romantic relationships, when every moment, whether good or bad, is an entertainment news flash. Oh, and dread the day when the celeb friend decides to call it splitsville. And please don't let there be any type of juicy details leak, which the mainstream media just eats up…
We could imagine a majority us having a Britney Spears moment, shaving our heads in broad daylight, squinting one eye, in denial of a nervous breakdown. Luckily, we don't have to go through that! But these celeb couples nearly did. Check it out!
15. Tom Cruise & Katie Holmes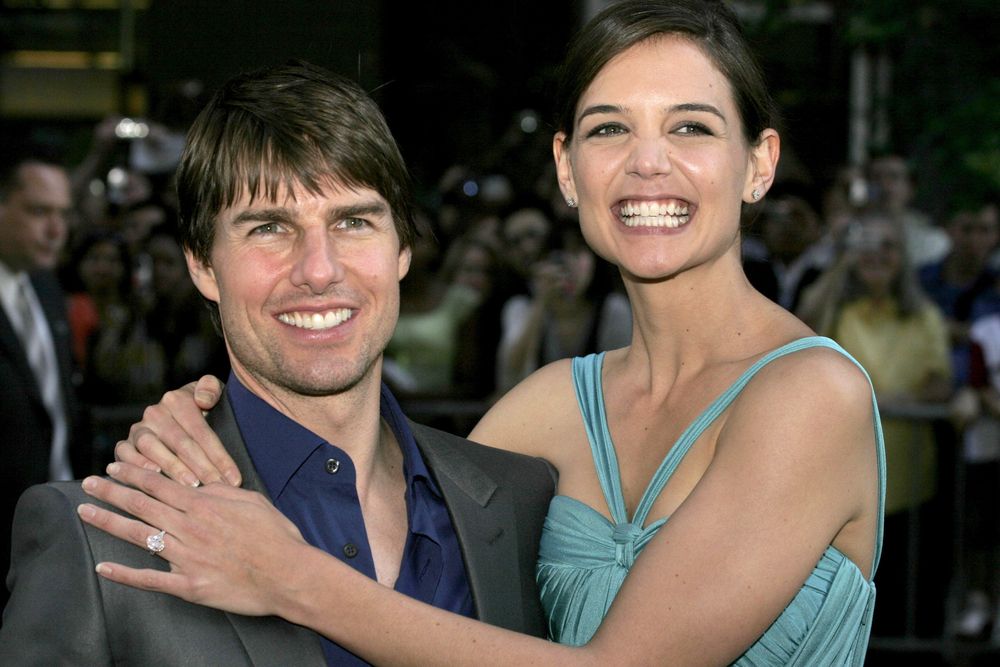 After watching Tom Cruise jump up and down on Oprah's couch like some tiny psychopath, we all thought his sincerity for Katie Holmes would last for years to come. It did… but not as long as we thought it would. The two began dating in 2005 and a year later they had eloped and had their daughter, Suri. We thought the power couple would last forever until the news broke that the two were calling it quits in 2012. Word had gotten out that Katie wanted to keep her daughter away from the weird, Hollywood religion, Scientology, but later it was also discovered that Tom was an absolute control freak. So much to the point that, while Katie was shooting Batman Beyond, he didn't allow Katie to fly out with the rest of the cast and forced her to take his private jet in her lonesome. Some of you probably don't find that to be troublesome at all, but can you imagine being the puppet of a Scientologist and having your every move calculated for you. Sounds strenuous.