Actresses who love taking it all off: Some people are uncomfortable in their own skin. We constantly judge one another, with or without clothing on. For women, those judgments tend to be amplified. Staying fit and eating right is not an easy thing to do when you have a day job. So regular folk do the best they can. And with that, some tend to be more comfortable getting naked than others. Actresses are in a whole other category.
More..
They are constantly observed on camera; judgements coming not only from themselves and the people they see on a daily basis, but from the millions who watch their performances. It can be difficult to deal with the constant scrutiny they fall under. Good news for successful actresses is that they generally get to work out as part of their daily job routine. They have access to better food and chefs to help maintain their figures. However, that doesn't take the microscope off of them. Fans and photogs constantly hound female celebrities and look for every opportunity to judge everything from weight to fashion style.
These are the 12 Actresses Who Enjoy Taking It All Off.
12. Salma Hayek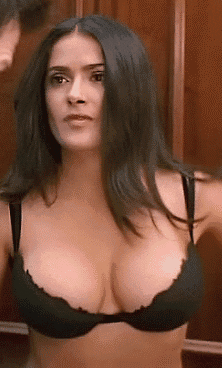 Salma Hayek is a Latin sex bomb. She is gorgeous and oozes sex appeal. She burst onto the scene with an amazing sultry performance with her co-star, Antonio Banderas, in Desperado. Her sex scene with Banderas would become the lynchpin in an already solid film. The appearance helped Hayek star blow up and she was able to write her own ticket. Sometimes beautiful actresses who are unknown take their clothes off because it helps them get roles and then never remove an article of clothing again. That was not true of Hayek who looked amazing showing off her body in the film and continued on to remove her clothes in other films. She followed it up with Ask the Dust, How To Make Love Like An Englishman, Frida and Everly, proudly displaying her physical features for all to see.