Launch of fenty beauty: Rihanna is no doubt beauty and brains.  She launched her highly anticipated Fenty Beauty at a jam-packed event in Sephora, New York last night. Bad Riri debuted a line of 40 different foundation shades, makeup brushes in varying shapes and sizes, highlighters, concealing-and-correcting sticks, blotting papers and powder, and a single, universal lip gloss. Fenty Beauty's extensive range of highlighters came with fun names like Trophy Wife, Metal Moon, Mean Money, Hu$tla Baby, Girl Next Door, Chic Phreak, Lightning Dust, and Fire Crystal.
More..
During the event, Rihanna talked about the importance of having a wide variety of shades, especially for black women.
Check out photos from the event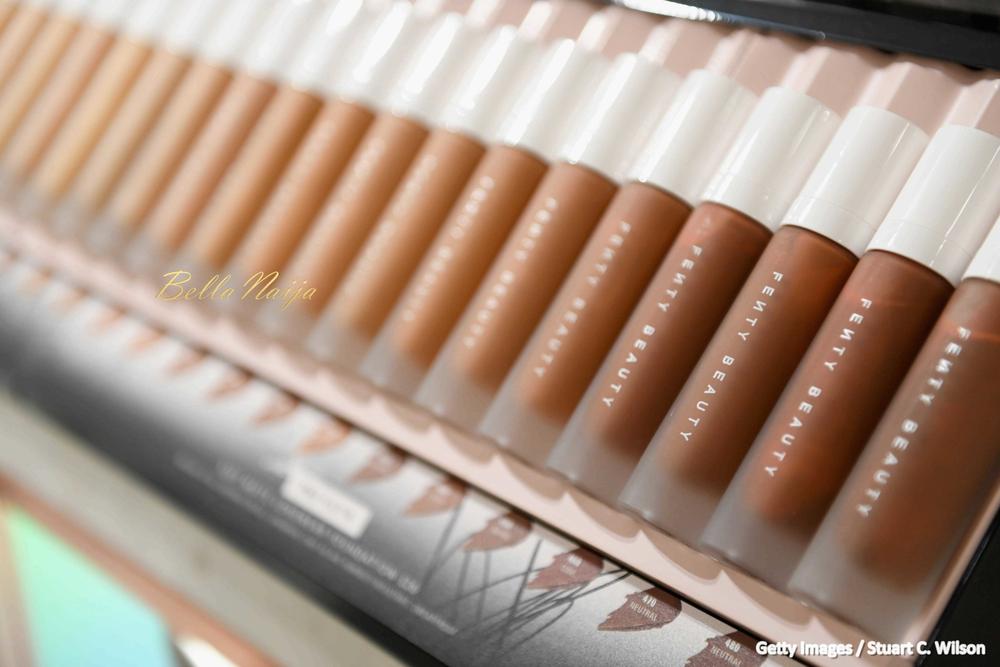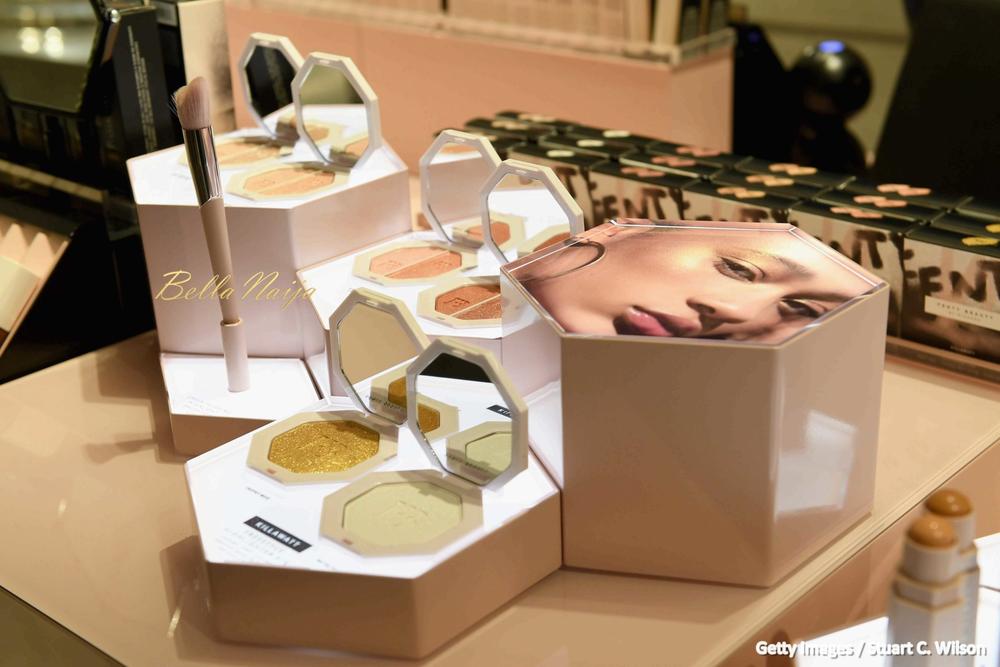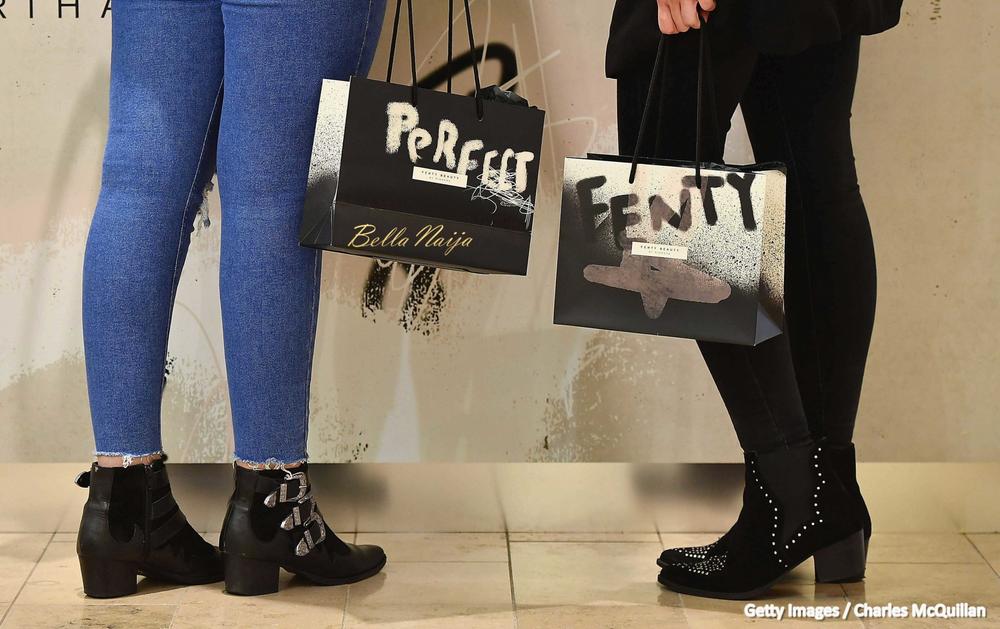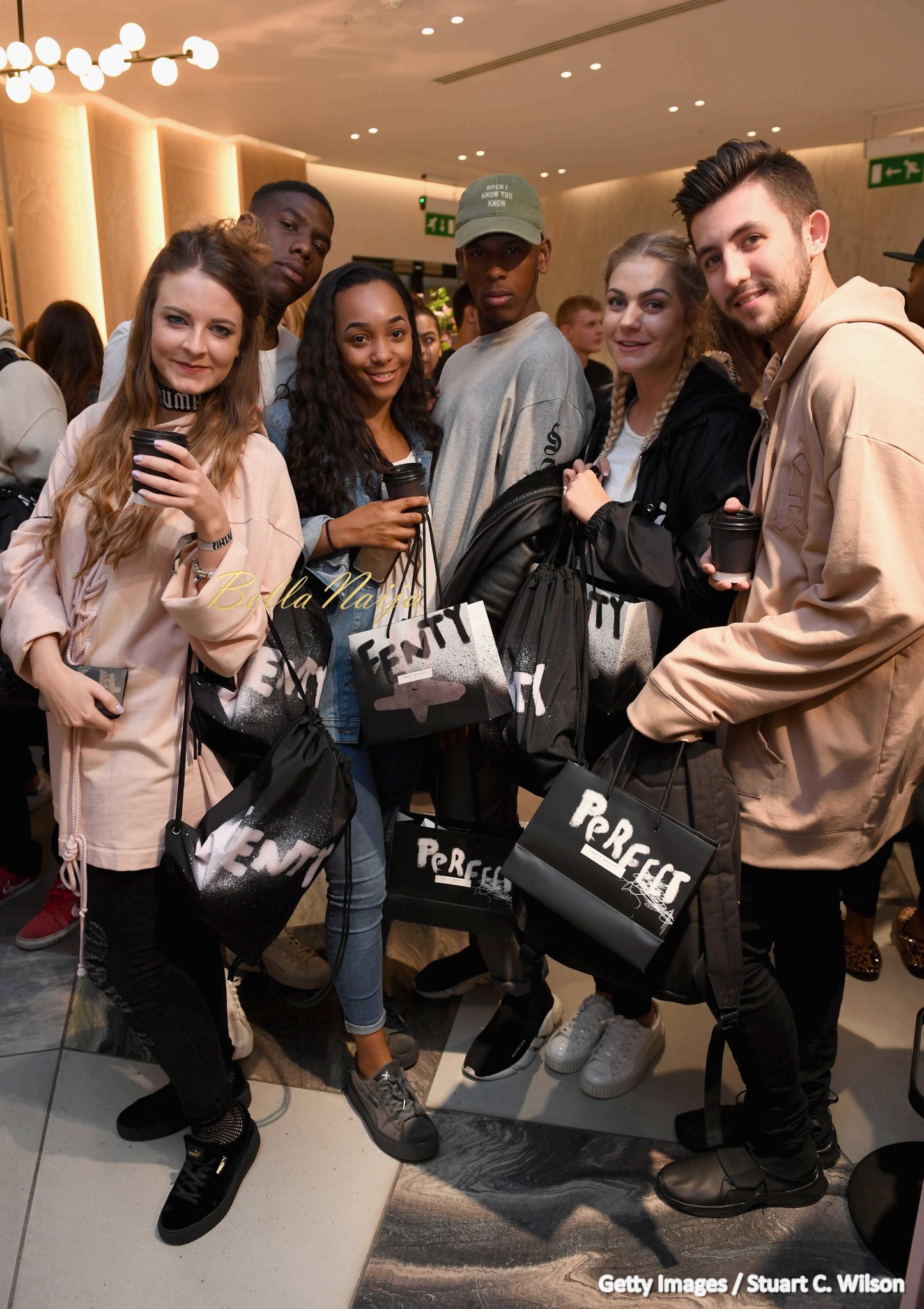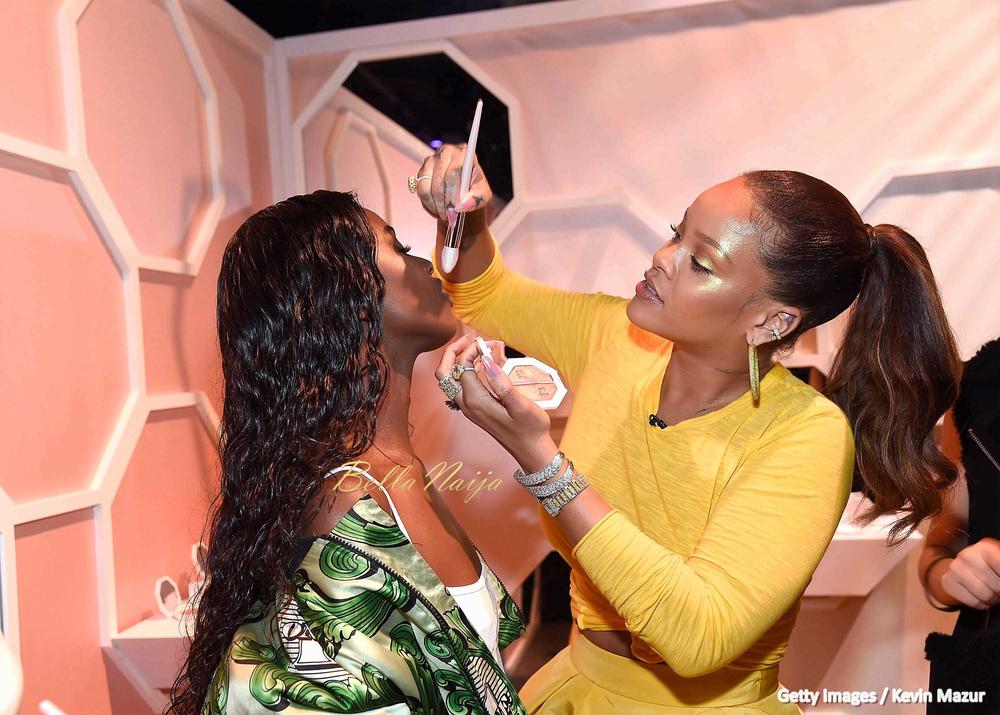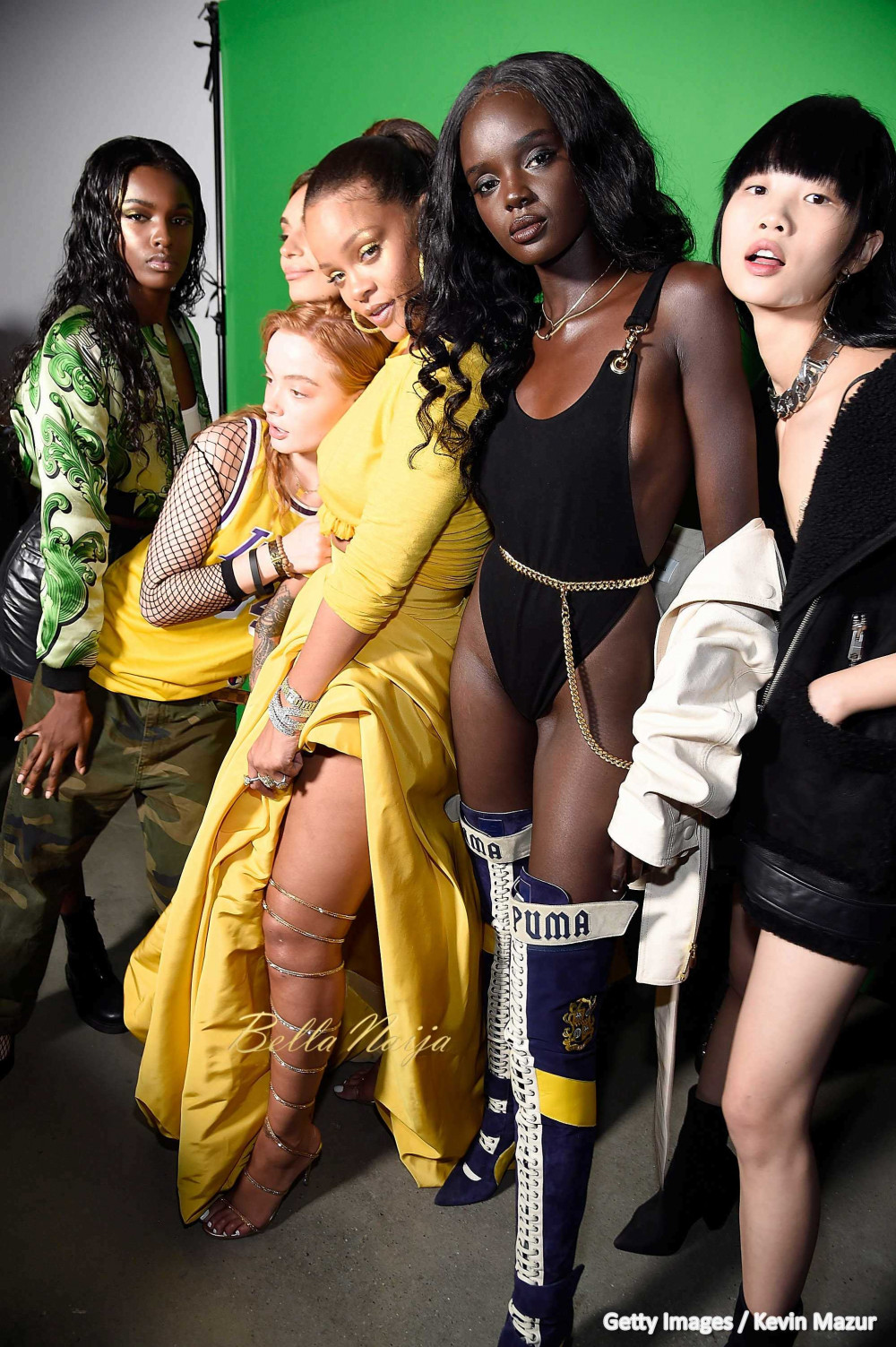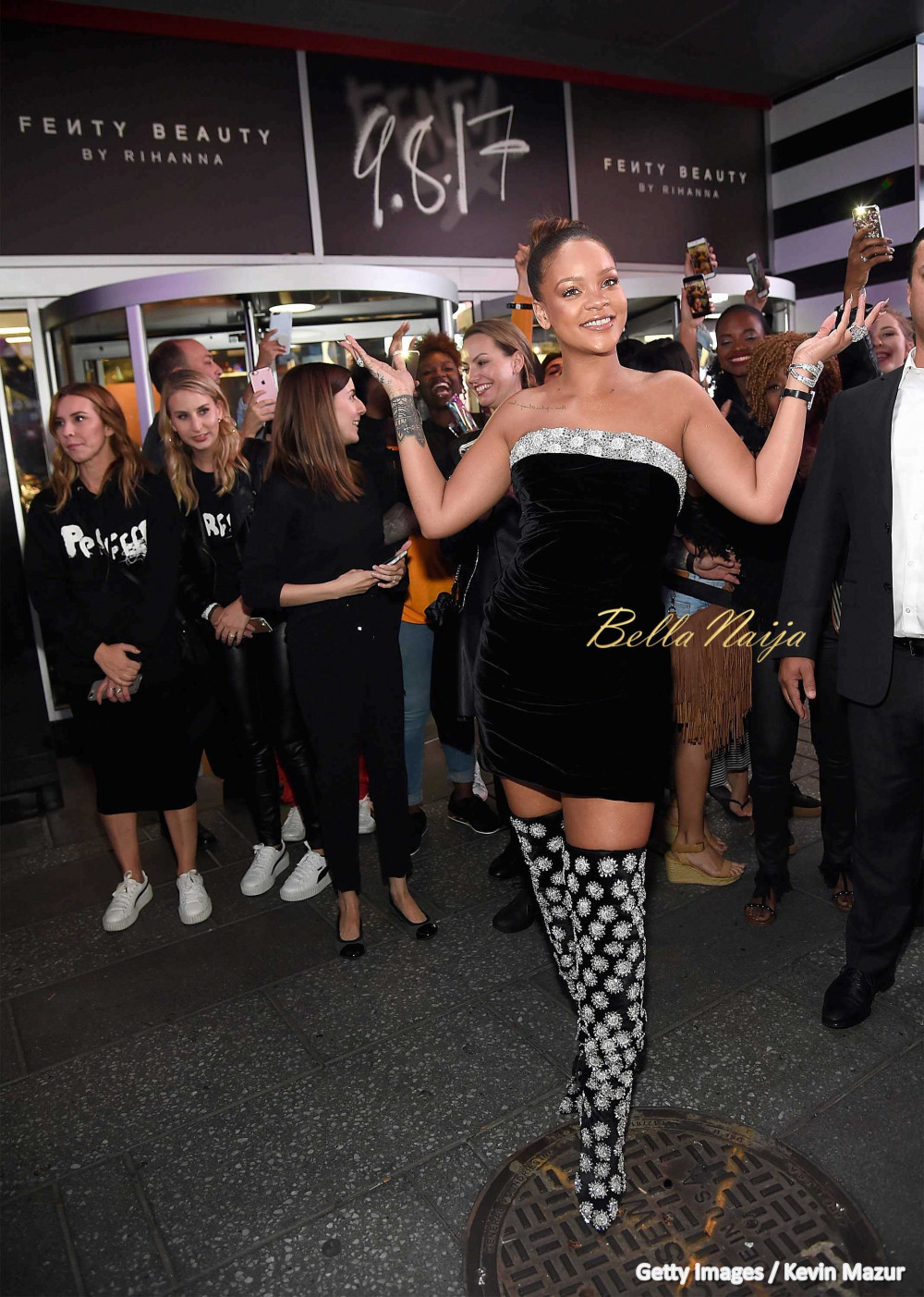 Photo Credit: Getty Images / Kevin Mazur/ Stuart C. Wilson/ Charles McQuillan/
CLICK HERE to join our BBM Channel for juicy updates & free giveaways.
TRENDING NOW