"Mercedes Benz Turn To 2009 Tokumbo Venza" – Duncan Mighty Mocks Etinosa Over Benz Gift, Actress Fires Back
Duncan Mighty has taken to social media to make jest of actress Etinosa over car gift she received in Dubai.
The singer said he was confused about how the car Etinosa received in Dubai got to Nigeria in a few days.
https://www.instagram.com/p/B4-xxKEnoXW/?utm_source=ig_embed
If you recall, Some weeks ago, actress Etinosa Idemudia, announced on social media that she received a Mercedes Benz as a gift in Dubai. She said she got the gift after responding to an angel on Instagram.
In a now-deleted post on Instagram, the singer said he was confused about how Etinosa's car gift got to Nigeria in less than 28 days.
He also said the car was a Mercedes Benz in Dubai but now it is a Venza.
In his words;
"It takes nothing to be real. It takes 28 days to ship a car from Dubai to Gidi. Trying to figure out how this car take disappear as MERCEDES BENZ from Dubai and then land as 2009 Tokumbor venza. White people please explain the technology behind this magic".
The actress replied to the singer's comment on her Instagram story. She stated that she has more than one car and went ahead to list the names of her three cars.
See post below: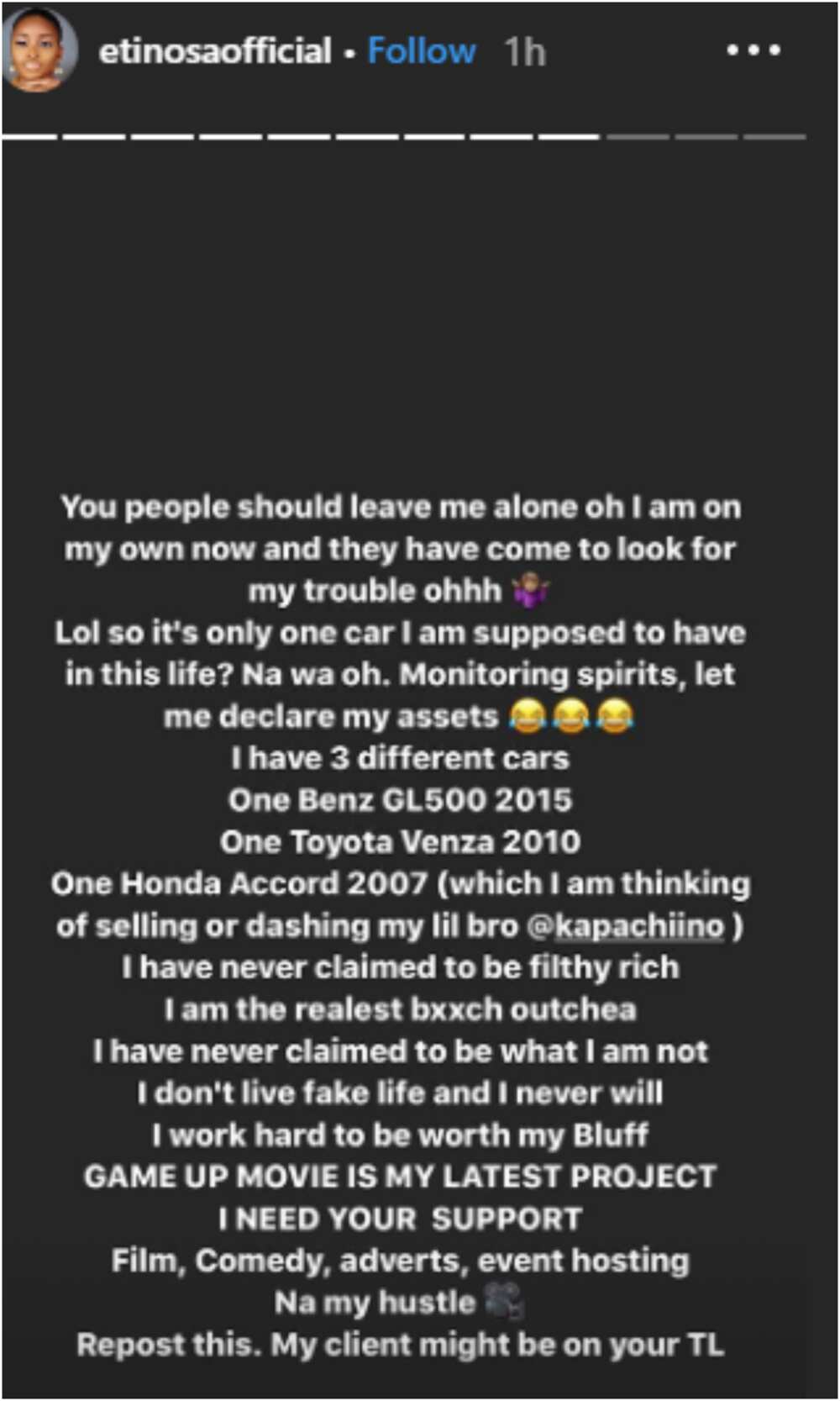 HOT NOW