9. Barry Bonds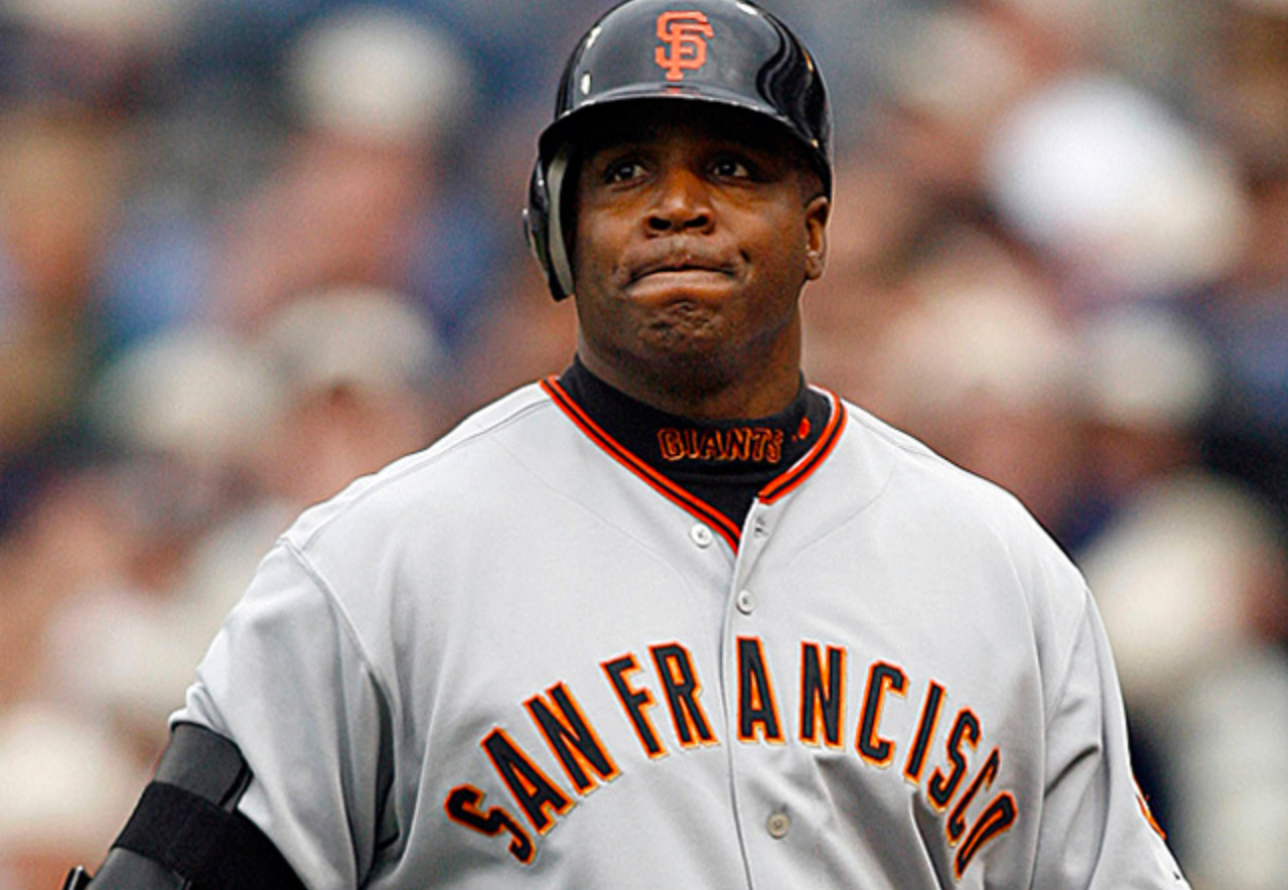 Barry Bonds is a baseball icon, and when he finally hung up his bat and retired, he was MLB's all-time leader in home runs. He's a bit of a controversial figure due to the steroid scandal that took over his career towards the end of it, but at the end of the day, his stats sheet is absolutely insane.
SEE ALSO: 10 ridiculous things Floyd Mayweather does with his fortune (With Pictures)
Over the course of his career he won endless titles and set endless records: 8 Golden Glove wins for NL Outfielder, 12 Silver Slugger wins for NL Outfielder, a 14-time All-Star… the accolades go on and on. He has been one of the biggest names associated with baseball since Babe Ruth, yet he never managed to snag that championship.