Yesterday, star actress Omotola was answering questions from her fans and when asked about the best dressed man in Nollywood,she said Jim Iyke…She also revealed she had her first child at 19 but won't let any of her daughter's do same….
More..
Who agrees with Jim Iyke being the Best Dressed man in Nollywood?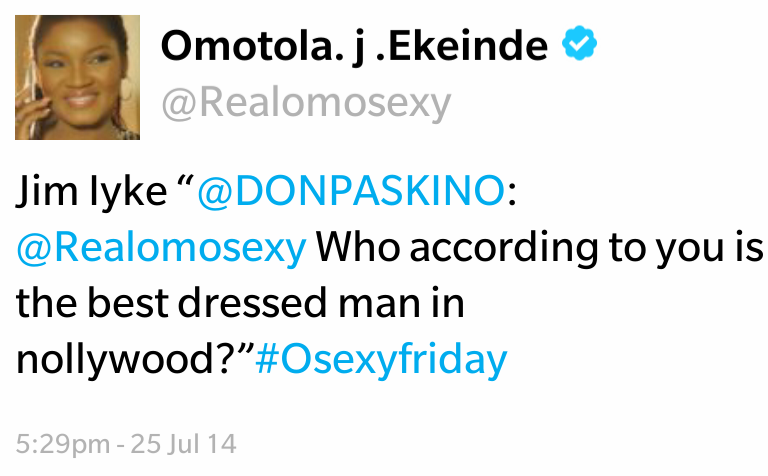 Subscribe to our BBM Channel (C001B7774 or search for '411Vibes') to get live updates.
CLICK HERE to follow us on Google+ so as to get updates on published posts & videos
TOP POSTS YESTERDAY