Kissing tips: Hooking up, snogging, necking, swapping spit, frenching, chewmof, macking, fi wa nu; there are soo many names for kissing but not that many instructions. Here are 10 dos and don'ts of kissing we wish our mates knew.
More..
---
1. Keep your breath in check!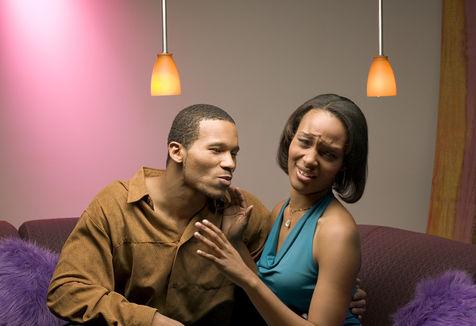 eligiblemagazine.com

Bad breath is by far the worst offense when it comes to kissing. We love tasting your dinner but not when it's coming from your mouth during a kiss. Keep some gum or breath mints on you so you avoid this. Always try and brush your teeth prior to a date even if you brushed earlier that morning. And for those who smoke, unless your kissing partner is a smoker, I guarantee she detests the taste of the cigarette in your mouth. So please keep it fresh and never spray perfume in your mouth! That awful chemical taste you got when you did the spraying is the same she will taste when you kiss. Read: 7 small habits that steals your happiness which you need to give up NOW!