6. Alex Wagner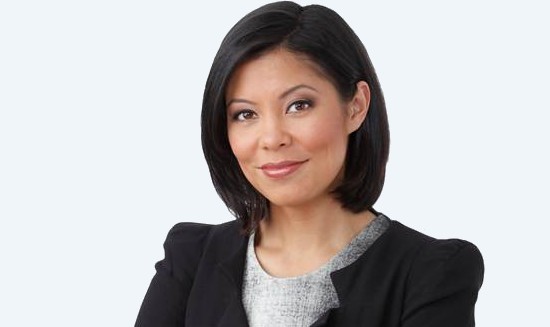 Network: MSNBC, Now with Alex Wagner
Twitter: @alexwagner
Alex Wagner's rise to the anchor desk is far from typical. After graduating from Brown University, Wagner tried her luck as a journalist and did pretty well for herself. She took an editorial gig at the Fader, where she eventually became editor-in-chief. She spent four years at the helm before moving on to a non-profit founded by George Clooney, Brad Pitt, Matt Damon, and Don Cheadle. In 2009 Wagner made the move to television, where she is now the anchor of her own political program on MSNBC, Now with Alex Wagner. Even if you're not interested in what's going on in our nation's capitol, Alex Wagner is reason enough to tune in.