Stars who actually married their obsessed fans – When you go to sporting events or watch a movie or go to a concert, it's very easy to idolize; to feel a connection with the creative artist. Many people crave the attention of celebrities on Twitter or Facebook and other social media outlets.
More..
When you see a celebrity in public, a lot of people will clamor to get a photograph with their star of choice. Seeing a celebrity away from their chosen craft in regular day life is a great thrill for many. It's not every day you run into someone who you have a great deal of respect for, and at times, a borderline obsession over.
Who hasn't said, 'I wish I could date this gorgeous star?' People even have special fun celebrity sex lists they make up (the Top 5); a list of people their partners will "allow" to be unfaithful with. Everyone knows full well it will probably never happen. Certainly, the odds are terrible for it ever to be a possibility. But what if it did happen? What if you ran into a celebrity and they show the liking towards you? What would you do? It is common for people to long after celebrities but what doesn't always happen is the celebrity actually falling for their fan.
However, this is exactly what has occurred in these instances. And not only do the celebrities end up dating these fans, but they ended up marrying them! These are 10 Celebrities Who Married Obsessed Fans.
10. Jessica Alba – "Cashing" In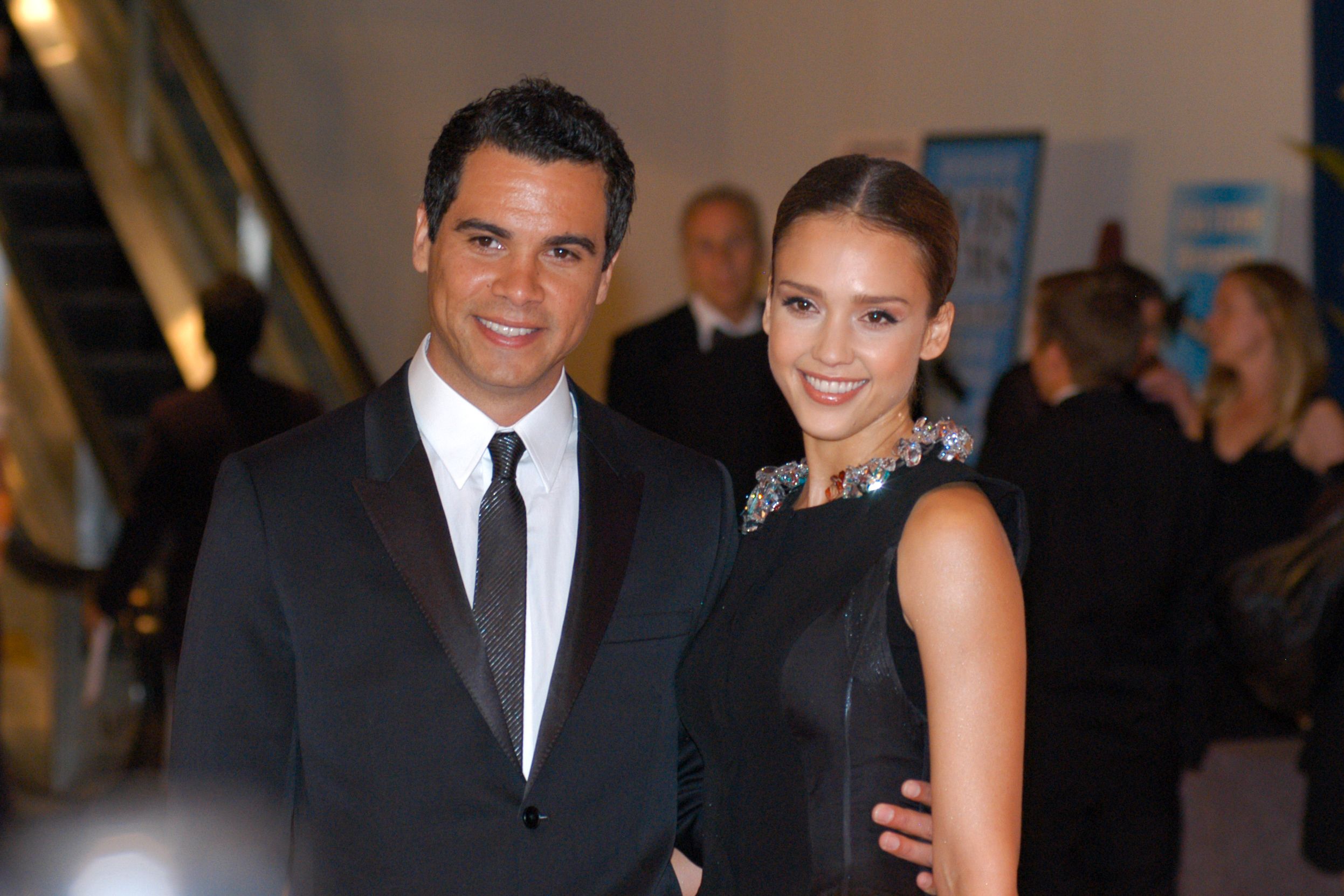 Jessica Alba and Cash Warren met back in 2004 on the set of Fantastic Four. Alba was the beauty fancied by nearly every man in the free world. Cash was a production assistant (PA). (A PA is pretty much the person that gets yelled at to get coffee and do the grunt work on films). That's right, Cash was a mere PA that happened to be working on the set of the big budget film. The odds of Cash having a chance with the woman of his dreams were slim to none. Well, if you got a chance, there is a chance. And Cash, the son of actor Michael Warren, is just the reserved quiet man Alba had been looking for. The two fell for one another as they worked on the film and four years later they were married. They then went on to have two little versions of Alba in the form of daughters and are a rare Hollywood success story. Cash may go down in history to be the only production's assistant to ever land an A-list celebrity. Good for you, brother.
Navigate using <-> arrows below