19. Scott Hall
Below you're going to read about a lot of actors who gained a substantial amount of weight for a movie role. Unfortunately, that logic doesn't really apply to professional wrestlers. Even if Scott Hall is no longer lacing up his boots, you would've hoped that he'd be able to take better care of himself after retirement. I can only imagine how unappealing the extreme amount of chest hair that Hall has looks when the surface area is about 3 times larger than when he used to parade shirtless in the ring. In all seriousness, it must already suck getting old after a career of wrestling (hello body pain), and you're really not doing yourself any favors by adding that extra stress to your joints.
Hall was signed to Global Force Wrestling on May 13th, 2015, but was released from his contract 5 days later. Hall has also abused drugs and alcohol throughout his career, which does not exactly do wonders for your overall fitness levels. Nothing says "let's go do some cardio" like making sure you first polish off that 12-pack. Hall was inducted into the WWE Hall of Fame in 2014.
18. Vince Vaughn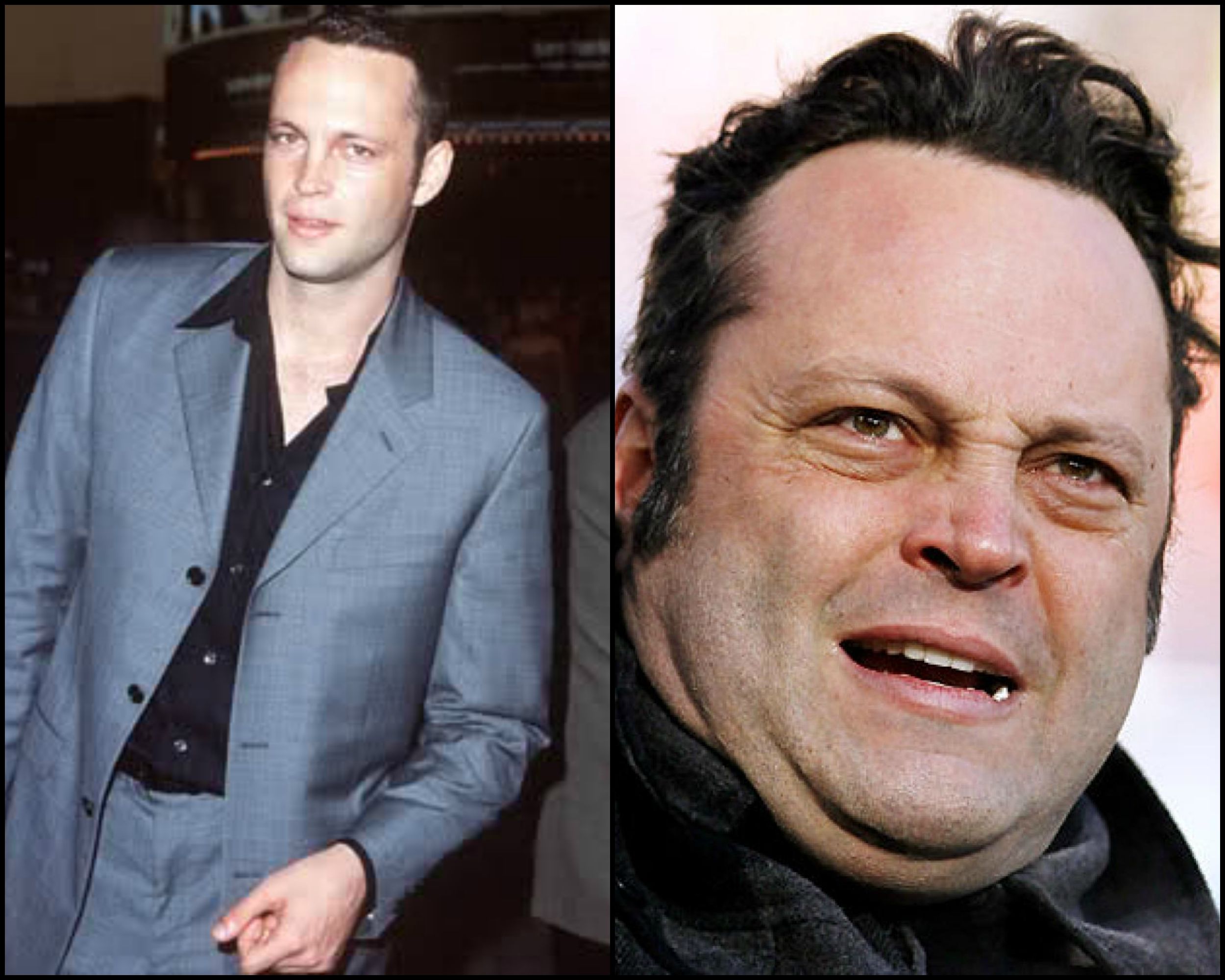 Vince Vaughn is one of the funniest actors in Hollywood. When he first made his big break into the industry, it was alongside Jon Favreau (who also wrote the movie). The film came out in 1996, making Vaughn roughly 26 years old. At the time, he was a young, very in shape dude who had no problem pulling off his role. As Vaughn's career got longer though, his waistline also seemed to expand. The above photo is definitely not the best angle for Vaughn, and perhaps shows him when he was at his heaviest. Fans of True Detective will know that Vaughn hasn't struggled to slim himself back down when necessary.
His next film, Brawl in Cell Block 99, tells the story of a boxer-turned-drug runner. There is very little else known about the film, but you can imagine if Vaughn is tapped as the lead he'll need to pull off one heck of a body transformation from when he was at his biggest.