The fight between Nollywood actress, Tonto Dikeh and top fashion designer, Toyin Lawani is getting messier by the day. The two ladies who were besties have been hauling stones at each other, and right now Toyin is calling out on Tonto to pay up the 15kUSD that she is owing her.
More..
Heard the reason they fell apart was that Toyin Lawani snatched her rich boyfriend, na amebo gist ohh! Anyway See Toyin's tweet…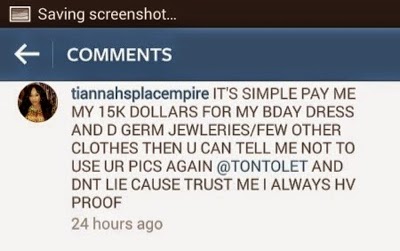 -Gossipmill
Subscribe to our BBM Channel (C001B7774 or search for '411Vibes') to get live updates.
CLICK HERE to follow us on Google+ so as to get updates on published posts & videos
TOP POSTS YESTERDAY