Model #9 – Trojan Naturalamb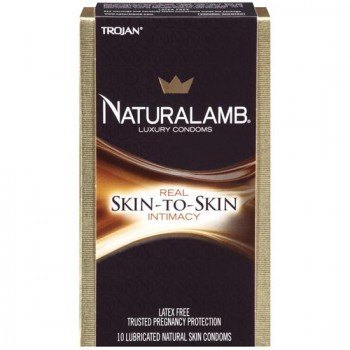 SEE ALSO: How to touch any girl and get her horny in 3 minutes..
Looking for a latex-free protection? Trojan's Naturalamb is the right choice for you. Although it may be on the pricey side, it offers a sensation and sensitivity that's hard to beat.
Made from natural lamb membrane, these condoms are the closest you'll get to wearing nothing at all. Once you try these out, you'll never go back to latex again. Don't say we didn't warn you!
Although these are latex-free, they're tested as a reliable way to prevent pregnancy.
Pay attention! Naturalamb isn't a reliable form of protection against STDs though, so keep that in mind. Trojan recommends this model for monogamous couples who aren't worried about sexually transmitted diseases.