9. Brad Pitt – Going to War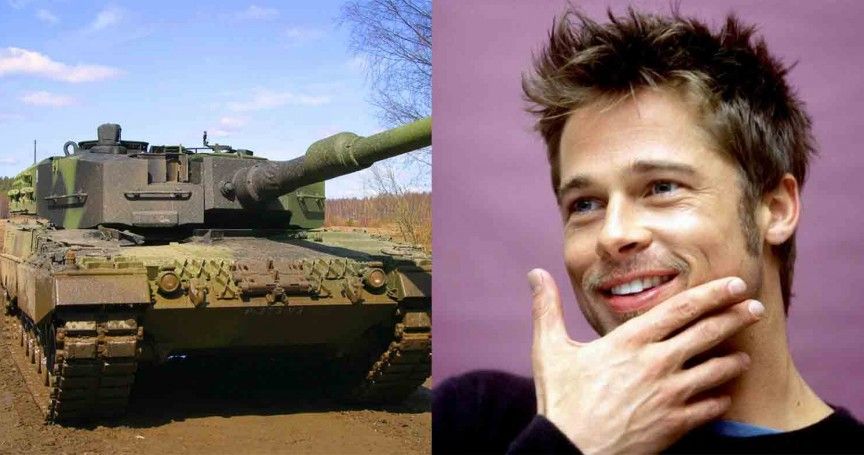 Brad Pitt was featured in the World War II epic movie Fury. He played the part of a battle-tested grizzled sergeant named Don' Wardaddy" Collier who manned a Sherman tank. Ironically, after filming a different movie, World War Z, Pitt actually purchased a tank.
SEE ALSO; Top 15 worst outfits worn by celebrities in 2015 – #7 is horrendous! (With Pictures)
Not a toy or a replica either, but an actual tank. Pitt purchased a Soviet era T-54 tank. What does plan on doing with a tank, anyway? We aren't certain if he is annoyed with the constant traffic jams in Los Angeles, but Pitt should know that used Hummer's are still available as well.