8. Jay Leno – Mercedes-Benz SLR McLaren – $500k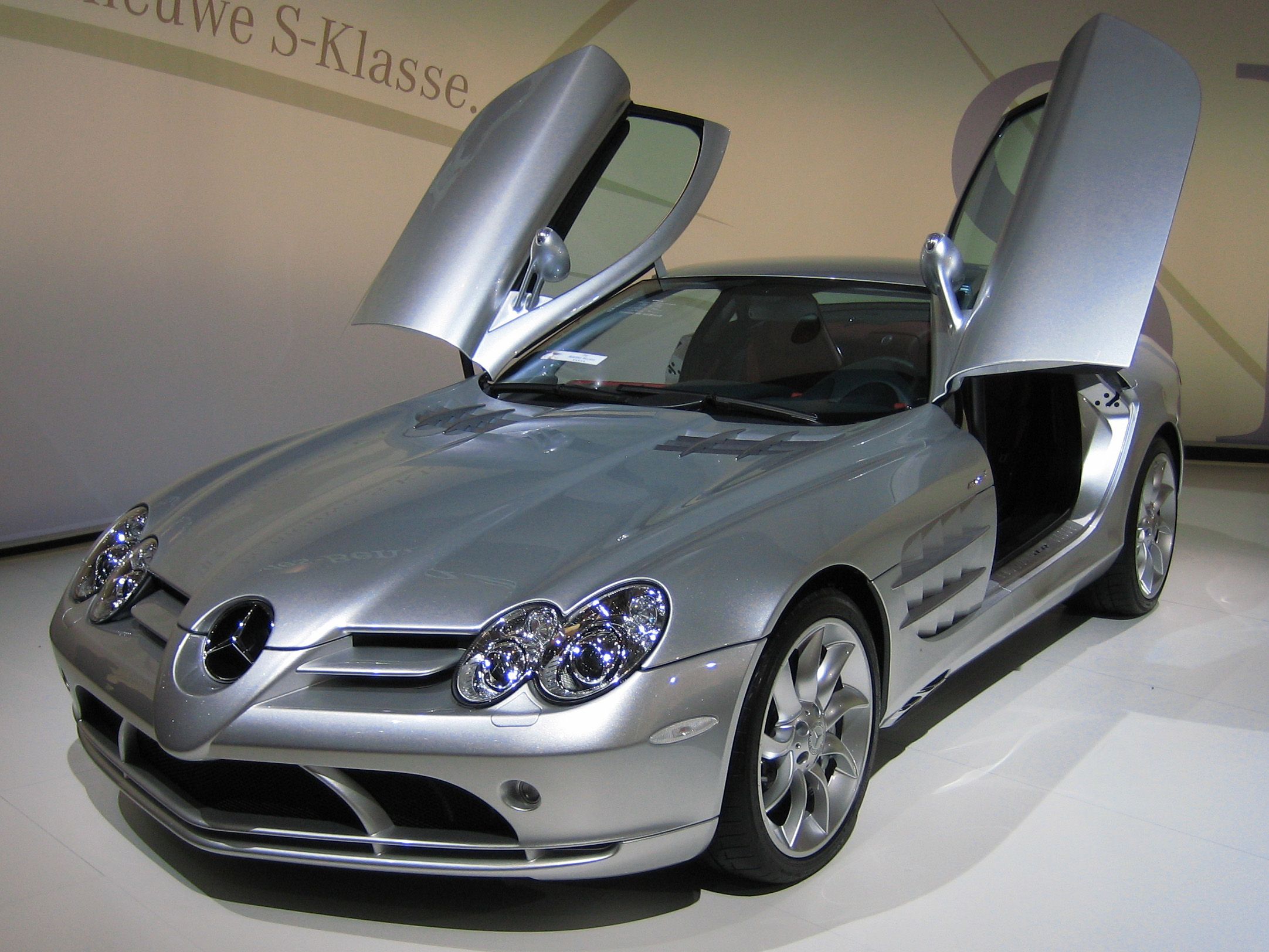 Jay Leno is one the car collectors that we mentioned. The crown jewel in his collection of cars is the SLR McLaren that NBC went so far as to stage and photograph for their online series on Jay Leno's garage.
Now Jay Leno is a relatively unassuming guy. For a long, long time he was America's comic, coming on TV every night before people went to bed and chatting with celebrities. But he racked up astronomical amounts of money for doing so, money that allowed him to buy this ½ million dollar car, that, based on the pictures, doesn't seem like it has suffered tremendous wear and tear.