C
Celebrity Instagram Posts – The thing about the internet is, once you put something on it, you'll never really be able to be deleted, no matter how hard you try. We all have probably had one too many cocktails and posted a picture that we wouldn't have otherwise. Sure, we might wake up a bit embarrassed, and perhaps a few people from your friend's list have already seen the photo.
More..
But if a celebrity posts something that they maybe shouldn't have, chances are a couple hundred thousand people will have already seen it before they get a chance to take it down.
Celebs are more scrutinized than any of the rest of us, so when they post something embarrassing or scandalous and try to erase it, fans are still going to see it and will make sure that celebrity gets called out for it.
Perhaps a young celeb posted a picture that is a bit too revealing to be sharing with millions of people at such a young age, or maybe a celeb accidentally posted something highly offensive because they hadn't checked the accuracy of their post. How about incidents of nudity or of committing illegal acts? These are only a few of the regrets that some of the celebrities below have experienced.
No matter what you think is the worst one on here, these ten celebrities certainly had something that they instantly regretted sharing and tried to keep their fans from seeing! Check out the full list below.
10. Cody Simpson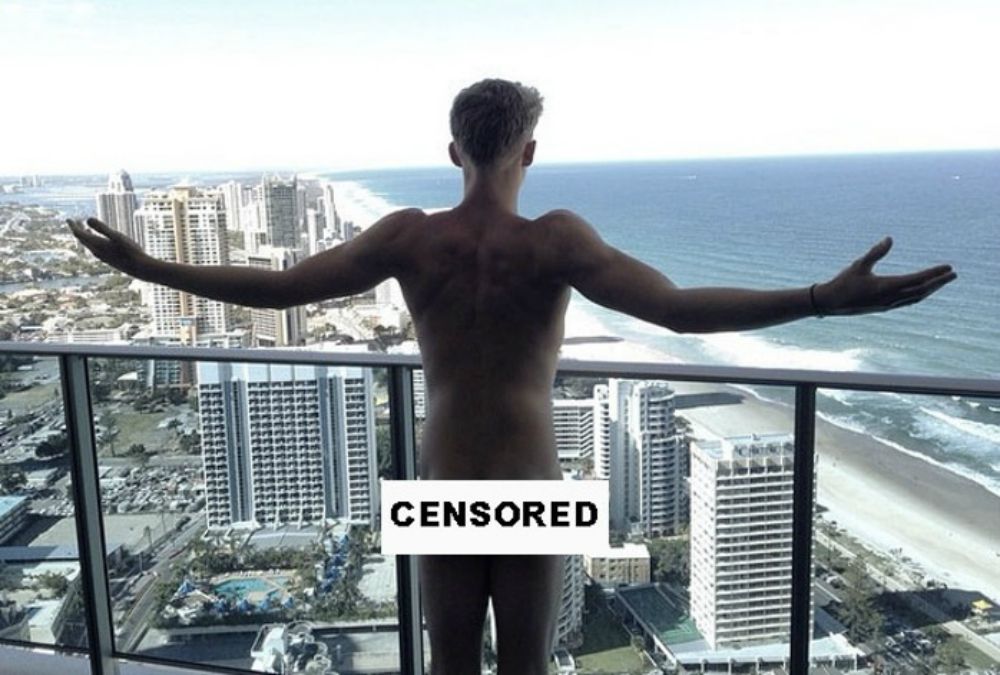 The bleach blonde singer posted a revealing photo on his Instagram account in May of 2014, but one look at the image and it should be clear as to why the photo did not stay up on social media for very long!
Cody shared a snap of his bare bum flashing his goods for the entire city to see below. This was right around the time when his relationship with now supermodel Gigi Hadid had ended. Maybe he was trying to show her what she was missing? Simpson simply claimed he was just having some fun on Sunday afternoon and that he intended for the photo to be taken in a joking manner.