Singer Flavour and ex beauty queen, Sandra Okagbue are expecting their first child together! Sandra first hit limelight after she won Delta soap's beauty pageant, but her most claim to fame was after news of her romance with Super Eagles star player, Mikel Obi became public.
More from 411vibes..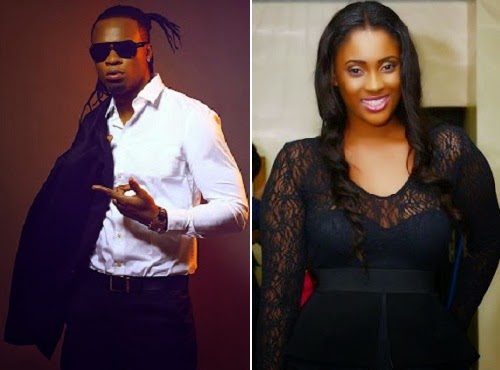 In fact, Sandra and Mikel were a hot item and it was reported that she was living in his mansion in the Uk. Now, the part many of us didn't see coming is that she's in a well coded relationship with Flavour N'abania and not just that, she's heavily pregnant with the singer's baby.
According to S. Dimokokorkus, back in May, Sandra was seen at actress Tana Adelana's house, with her growing baby bump. As expected, it was speculated that Mikel could be the father but now, Stella claims inside sources have confirmed to her that Flavour is the *shooter* of the pregnancy and that marriage is in the talks.
Obviously in a bid to keep their relationship out of the preying eyes of the media, they've been keeping their relationship a top secret but now we know. Lol.The baby is expected to arrive in September in the US. Congrats to them.
-Gossipmill
Subscribe to our BBM Channel (C001B7774 or search for "411Vibes") to get live updates.
CLICK HERE to follow us on Google+ so as to get updates on published posts & videos
TOP POSTS YESTERDAY