Most corrupt police forces: Police corruption is a form of police misconduct in which law enforcement officers seek personal gain, such as money or career advancement, through the abuse of power, for example by accepting bribes in exchange for not pursuing, or selectively pursuing, an investigation or arrest. Throughout the world, police forces are cause of deep-rooted corruption.
More..
They involved in such criminal activities that hurt the society and endangered its citizens. Many policemen are underpaid and want to make extra money, they turn to corruption – but their selfish acts have caused a large amount of damage on countries that desperately need help. We also wrote an article on 10 corrupt countries, you may like that.
Here are the 10 most corrupt police forces in the world.
10. Pakistan Police.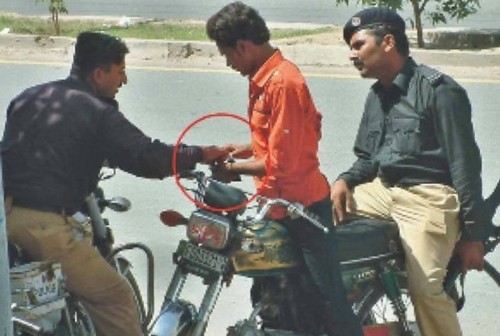 Pakistan's police has been ranked among the most corrupt institutions in the country in a survey by an international anti-graft watchdog. Many citizens believe that the police is the most corrupt sector of the Pakistani government. Police brutality, extortion bribery and arresting innocent citizens are all crimes that have been committed among Pakistan's police forces. Also See: 10 most powerful militaries in the world for 2015 (With Pictures)