Spectacular hotels with runway views – Airport hotels are a great way to unwind and enjoy the wait for the flight. Over the years, it has become an unavoidable stop for travellers. That is why, airport hotels have evolved to offer luxurious retreats to the visitors.
More..
As in case of everything else in the hospitality industry, airport hotels, too, are now paid attention, to offer the best amenities. But, experts, at some point, figured out that the best quality of an airport hotel is offering a good view of the runway, to let guests watch the planes take off and land in. Let us take a look at 10 Spectacular Airport Hotels with Runway Views.
10. The Fairmont Vancouver Airport Hotel, Canada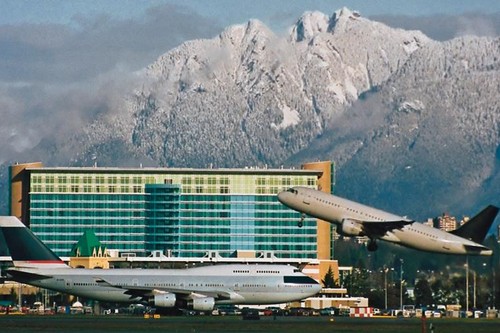 The Fairmont Vancouver Airport Hotel is perfect for both a short stopover, as well as a long stay. It is set in an incredible location above the US departures terminal, which makes catching flight easy, and with the rapid transit train system travelling into the city close by, it is convenient for travellers to explore Vancouver. With well-behaved staff, great day use rooms, comfortable accommodation, scrumptious food and great bar, there is a stunning view of the runway, available throughout the hotel, even from the Jetside Bar. A great feature of the award-winning hotel is, it is sound-proofed.
Navigate using <-> arrows below