Wonders of the ancient world – The Seven Wonders of the Ancient World is the first known list of the most remarkable creations of classical antiquity, and was based on guide-books popular among Hellenic sight-seers and only includes works located around the Mediterranean rim.
More..
The number seven was chosen because the Greeks believed it to be the representation of perfection and plenty because it was the number of the five planets known anciently plus the sun and moon. Many similar lists have been made. Here we present the list of top 10 wonders of the ancient world which are the masterpiece of the skill and hard-work of the people of that era. Today we become astonished to see these wonders that in so remote ages without any modern technology and machine how so great construction were made.
Top 10 Wonders of the Ancient World
10. Machu Picchu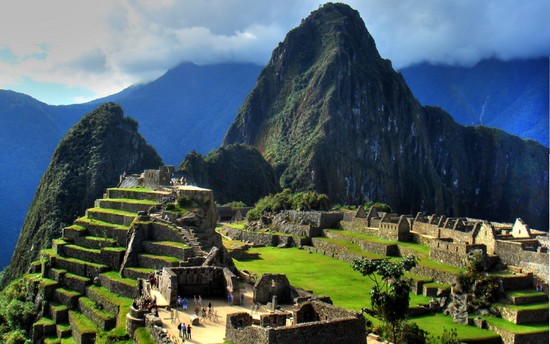 Machu Picchu is the pre Columbian, Inca empire site that is located almost 8,000 feet above the sea level. The site is located on a mountain ridge above the valley of Urubamba in Peru. The city is also called the "lost city of Incas". Machu Picchu was built around 1450, at the height of the Inca Empire. It was abandoned just over 100 years later, in 1572, as a belated result of the Spanish Conquest.
Navigate using <-> arrows below