Celebrities who were criminals before fame: Well everyone makes mistake, but that doesn't mean that they are bad and deserve to burn in hell. Here are a bunch of celebrities whom we love and even look up to for inspiration, but they've had criminal record in the past. Let's take a look into the list; 10 celebrities whose past criminal records are mostly unknown or forgotten:
More..
10 Celebrities with Criminal Records in The Past:
10. Bill Gates
What did he do? Drove fast & without licence.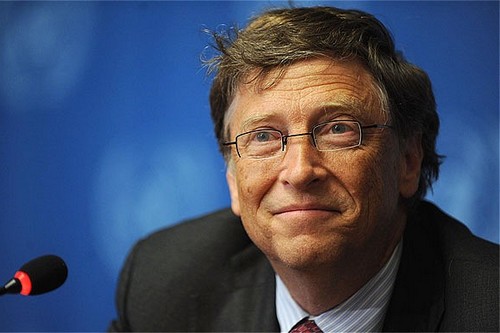 Bill Gates, a seemingly meek guy with tons of money, geeky faced and with a big heart was quiet a rebel in his teen days. Once he was caught driving without a licence and speeding. He even went so far, in his thrill of fast driving that he disobeyed stop signs. But the best part is, he didn't crash, no one was hurt including himself. This incident occurred back in 1975, two years went away but the genius didn't learn his lesson. He was arrested again on charges of driving around without a licence, speeding and not obeying the stop signs. This occurred at a time when he had already begun pacing up the path of success with Microsoft.