Top 10 horrific children killers in history of the world – You will be shocked to see their evil deeds! (With Pictures)

Horrific children killers in history – Childhood normally is considered a time to eat, play, read story book and cause petty nuisance. Sometimes that nuisance – if not kept under close observance – can take extremely ugly turns. The number of child killers is increasing every year. Their crimes are not as petty as stealing candy or toy but abduction and murder even sexual assault. Can a child commit such crimes?
More..
Here is a list that will change your scepticism into belief – the horrific children who were killers:
10. George Stinney (Born – 1929)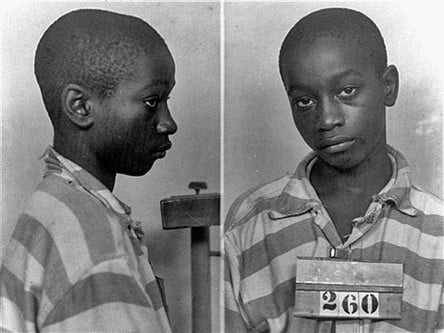 On June 16, 1944, when 14 years old young George Stinney was executed the US set a record of the youngest person to be legally executed during the twentieth century. Stinney had murder of two girls named Betty June Binnicker (11 years old) and Mary Emma Thames (8 years old). Their bodies were found in a hole full of mud. The girls had severe fractured skulls, which were supposedly inflicted by a railroad spike found at some distance from the town. In his confession Stinney said that he intended to have sex with Betty but somehow ended up killing the girls. He was put up for and was immediately sentenced to death by the electric chair.
Interesting Fact: There was no physical evidence to convict him of the murder; his execution was passed off based on circumstantial evidence in a trial of only 2 hour long. More importantly the sole evidence of Stinner's crime was that the girls had spoken with Stinney and his sister shortly before they were murdered. Stinney was an African-American belonging to a poor working class family. In this light the case was later criticized as "suspicious at best and a miscarriage of justice at worst".
Navigate using <-> arrows below