Most colourful cities in the world – Colours are beautiful, colours are everywhere. Colours are what make our life so very special, and grab our attention and give us inspiration in this otherwise sullen, drab world.
More..
What if you could live in a city filled with such magical colours, and walk through streets that are a constant reminder of the rainbow? Let's look at some of the most colourful cities in the world, adorned with man-made constructions, which are quite a treat to the eyes.
Izamal, Mexico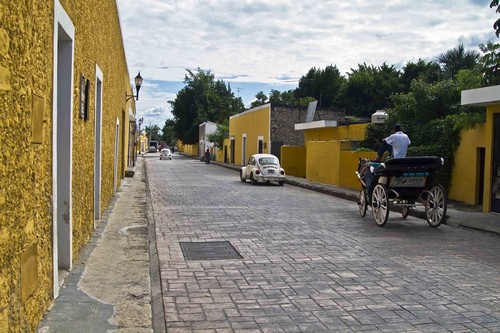 Officially declared the 'magical city', the monochromatic region of Izamal is awash with vivid sunny yellow, thanks to the colonial buildings. There is an automatic visual warmth in this city, which is hard to miss, irrespective of what the weather is. The cobblestoned streets are lined with limestone churches and government buildings. One of the most noted among the marigold buildings is the 16th century Basilica of San Antonio de Padua, the centre-piece of the city which is enamoured in rich history and mythology.
Navigate using <-> arrows below